Purpose, Goals, and Activities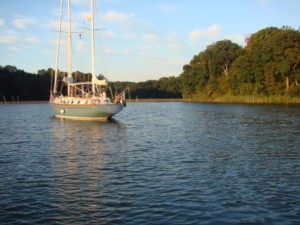 Sound Bites went into production in September of 2011, with support from the Town Creek Foundation. The purpose of the Sound Bites series is twofold: 1) to engage and inform the public around the current food system on the Delmarva Peninsula and in the Chesapeake Watershed; and 2) to assist in envisioning and realizing a future food system that is more sustainable and healthy for the environment and that provides nutritious food to all people, regardless of income or circumstance of birth.
Sound Bites seeks to answer the following questions:
What is a food system?
What is the history of our current food system? How did we get to where we are?
What are the issues that make the current system desirable or undesirable? What are the challenges (health, environment, animal welfare, cost, access/food security, justice)?
Are there current models of how to change? Do "out of the ordinary" programs exist now?
Is it possible to change?
What would a more sustainable future look like?
To address these questions, the Sound Bites segments feature interviews with farmers, students, community members, town hall participants and panelists, activists, writers and historians.
In addition to on-air discussions,  CEM also participates in and/or hosts a number of public town hall meetings around food system issues.
Key Project Partners:
Center for Emerging Media has partnered with a number of organizations on the Sound Bites series, to inform its direction and expand its reach. These partner organizations include: Maryland Department of Natural Resources, Partnership for Children and Nature; Future Harvest-CASA; Center for a Livable Future, Johns Hopkins University Bloomberg School of Public Health; Out of the Fire Restaurant, Easton, MD; Center for the Environment and Society, Washington College, Maryland; Cottingham Farm; Five Seeds Farm; Maryland Department of Agriculture, Maryland's Best program; Chesapeake Bay Trust; Baltimore Urban Agriculture; Eastern Shore Land Conservancy; Real Food Challenge; Food and Water Watch; and the Waterkeepers Alliance.
Sound Bites Episodes: