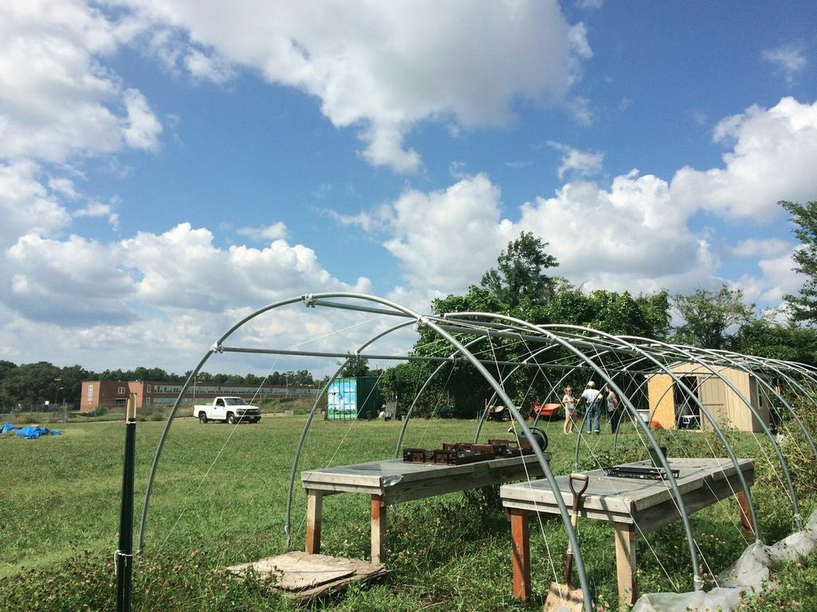 Podcast: Play in new window | Download
Subscribe: RSS
September 16, 2014 – Segment 3
Listen to a brand new episode of Sound Bites! In the first segment, our guests reflect upon the recent announcement that poultry producer Perdue plans to stop the use of antibiotics in its hatcheries. Our guests include: Mitch Jones, Director of the Common Resources Program at Food and Water Watch; and Dr. Keeve Nachman, Director, Food Production and Public Health Program, Johns Hopkins Center for a Livable Future.
To learn more about the issue of antibiotic resistance, plan to attend the movie Resistance, a showing sponsored by Food & Water Watch, this Thursday, September 18, at the Rotunda Theatre in Baltimore. 
Next we take a field trip to the Cherry Hill Urban Garden in Baltimore. You will hear from Juanita Ewell, Founder and Manager of the garden, resident of Cherry Hill, and chairperson of the Cherry Hill Development Corporation's Economic Development Committee. Then plan to attend the Cherry Hill Harvest Festival on Saturday, October 18!
We close out the show with Ava Chin, author of Eating Wildly: Foraging for Life, Love and the Perfect Meal, who tells us about the wild edibles you can find out in the world in the month of September!