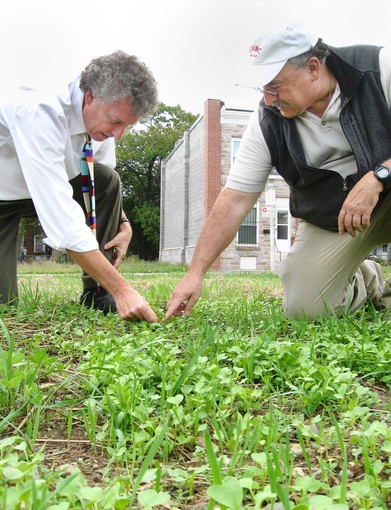 Podcast: Play in new window | Download
Subscribe: RSS
December 17, 2013 – Segment 3
In 1983 the governors of Maryland, Virginia, Pennsylvania and Delaware, the mayor of Washington, DC, and the administrator of the Environmental Protection Agency signed an agreement outlining a plan to restore the Chesapeake Bay. We begin the hour with a look at the 30th anniversary of the Chesapeake Bay Agreement, with: former Maryland State Senator Gerald W. Winegrad, attorney and Adjunct Professor at the University of Maryland School of Public Policy where he has taught a graduate course on Chesapeake Bay Restoration since 1988; and Dr. Beth McGee, Chesapeake Bay Foundation's Senior Water Quality Scientist.
Then, we look at the implications of the controversial Columbia Gas pipeline, which will cut through 21 miles of Baltimore and Harford Counties in Maryland. In-studio to talk about the pipeline will be Gunpowder Riverkeeper Theaux Le Gardeur. To see the narrative map of waterway impacts along the pipeline, click here.
We close out the show with a fascinating look at a new type of radish that can be used to fight storm water runoff. Joining us to talk about this dynamic root vegetable will be Dr. Stuart Schwartz, senior research scientist at the Center for Urban Environmental Research and Education at University of Maryland Baltimore County (UMBC).