Podcast: Play in new window | Download
Subscribe: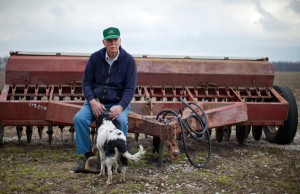 March 6, 2013 – Hour 2
It's a new episode of Sound Bites. We'll look at the Bowman vs. Monsanto case, recently heard in the Supreme Court, which addresses the question of who owns the rights to Monsanto's genetically engineered RoundUp Ready seeds. We're joined by Andrew Pollack, New York Times science and biotechnology reporter; Bill Freese, Science Policy Analyst for the Center for Food Safety; and Gary Baise, legal counsel for the American Soybean Association.
We will also hear from Mother Jones food and agriculture blogger Tom Philpott, who brings us a story about the plastic chemicals that are in our food; and Wenonah Hauter, author of Foodopoly and Executive Director of Food and Water Watch, about her visions for transforming the food system.