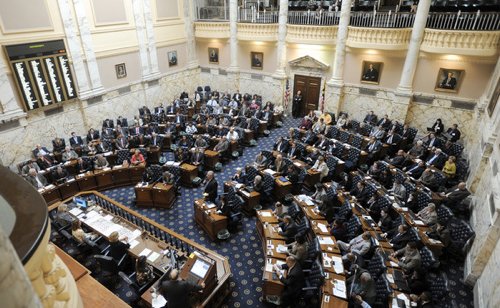 Podcast: Play in new window | Download
Subscribe: RSS
April 21, 2016 – Segment 2
We host a segment from Sound Bites, our series about our food and our world, we take a look at how agricultural and environmental legislation fared in the 2016 Maryland General Assembly. With Tim Wheeler, Managing Editor and Project Writer for Chesapeake Bay Journal.
We examine more closely one of those pieces of legislation, the Pollinator Protection Act of 2016, as Maryland could become the first state to pass restrictions on consumer use of neonicotinoids, the pesticides implicated in bee population declines. (The bill passed through the General Assembly and is waiting for signature by Governor Larry Hogan.) With: Bonnie Raindrop, Legislative Chair of the Central Maryland Beekeepers Association.
We check in with the Baltimore Office of Sustainability about the new city-wide sustainability plan. With: Kristin Baja, Climate and Resilience Planner and Floodplain Manager for the Baltimore Office of Sustainability; and Earl Johnson, Executive Director of Come Home Baltimore Foundation.
Passover begins Saturday at sundown, so we bring you a special Passover recipe from Michael Twitty, culinary historian of African and African American foodways, blogger at Afroculinaria, and recent TED fellow.