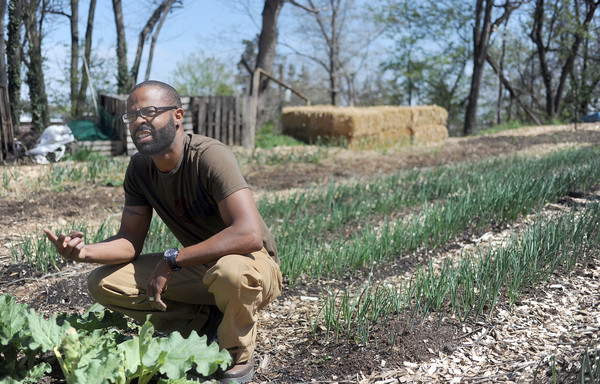 Podcast: Play in new window | Download
Subscribe: RSS
May 15, 2013 – Segment 1
We launch our first live episode of Sound Bites!  We kick-off the show with Denzel Mitchell and Blain Snipstal of Five Seeds Farms and Apiary, who will talk about African American farmers in the US today.
Then we turn to the plight of the insects that bring us our food – the bees! We discuss reports that bee populations are dwindling, with: Meme Thomas, Director of Baltimore Honey, a nonprofit with a goal to maximize local honeybee pollination coverage for local food security; and Maryland State Apiarist Jerry Fischer.
We close out Sound Bites with Open Society Institute Fellow Arthur Morgan, who discusses Gather Baltimore, a program he created as a solution to help end hunger in Baltimore. Gather Baltimore collects fresh produce donated by farmers markets and farms and helps distribute it to people who don't have access to healthy food sources, through local hospitals, meal programs, and faith communities. To support Arthur's project, visit Gather Baltimore's GiveCorps campaign. To volunteer, get in touch with Gather Baltimore on Facebook.