Podcast: Play in new window | Download
Subscribe: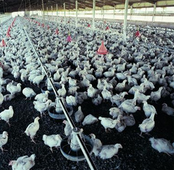 We turn to our weekly exploration of the future of our food system, Sound Bites. This week on the show, we hear about the Johns Hopkins Center for a Livable Future's Food Mapping project from project manger Amanda Behrens and data specialist Julia Simons. Their map is a visual and comprehensive overview of the food system and all of its components.
Later in the hour, we continue our Sound Bites episode with the role of African-Americans in the creation of the Eastern Shore poultry industry. Dr. Solomon Iyobosa Omo-Osagie II, Professor of Political Science at Baltimore City Community College, joins us to discuss his book, Commercial Poultry Production on Maryland's Lower Eastern Shore: The Role of African Americans, 1930s to 1990s.