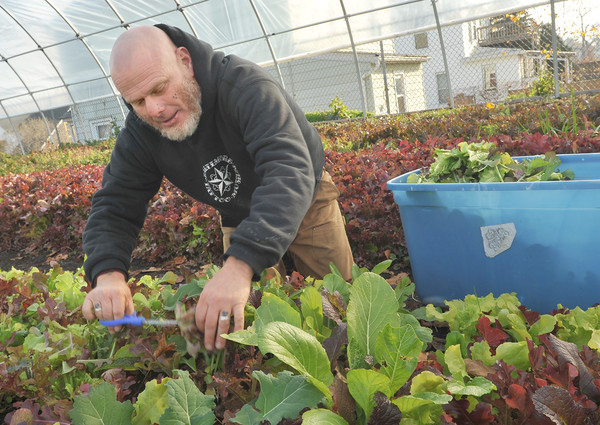 Podcast: Play in new window | Download
Subscribe: RSS
October 30, 2013 – Segment 4
It's the latest episode of Sound Bites! We begin the show with an update on the settlement in the Black Farmers Discrimination Litigation, commonly called Pigford II, class action lawsuit, which charged that USDA's Farm Service Agency offices discriminated against Black farmers, denying them farm loans. After waiting as long as 14 years, some of the plaintiffs have been awarded $50,000 apiece as settlement of their claims. Nevertheless, the case is still fraught with controversy. Our guests will be: Willard Tillman, Director, Oklahoma Black Historical Research Project; and John Zippert, Director of Program Operations, Federation of Southern Cooperatives/Land Assistance Fund.
At 10:30 we take a look at Mondelez International, whose properties include Chips Ahoy, Nabisco, Ritz and other high-profile snack brands. Mondelez says it's planning to debut a grocery shelf in 2015 that comes equipped with sensors to determine the age and sex of passing customers. Joining us to talk about the implications of this technology will be: Brian Fung, Washington Post technology reporter; and Von Diaz, Colorlines reporter and multimedia producer, as well as editor for Feet in Two Worlds, which brings the work of immigrant and ethnic media journalists from communities across the U.S. to public radio and the Web.
At 10:45, let's go gleaning!! Steiner Show producers Stefanie Mavronis and Mark Gunnery joined Gather Baltimore and Movable Feast this past weekend at Zahradka Farm in southeast Baltimore County, where they helped glean produce in fields that had already been picked through, gathering fresh vegetables for distribution to people with limited access to fresh food in Baltimore City. You will hear from: OSI-Baltimore Community Fellow Arthur Morgan, who founded Gather Baltimore to collect and glean fresh produce to give to people with limited healthy food access; volunteers from Movable Feast, a program that provides nutritious meals and other services at no cost to people who are sick and need support; and farmer George Zahradka III.