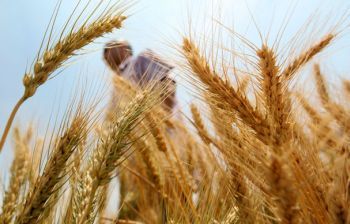 Podcast: Play in new window | Download
Subscribe: RSS
June 4, 2013 – Segment 4
We kick-off another live episode of Sound Bites with a debate over the Johns Hopkins University study on arsenicals in chicken and their longterm effects on our health. With: Patty Lovera, Assistant Director of Food & Water Watch; and Tom Super, Director of Communications for the National Chicken Council.
Then, we turn to Monsanto. Tom Laskawy, food and ag writer for Grist and Executive Director of the Food and Environment Reporting Network, will discuss a piece he wrote on new evidence suggesting Monsanto's popular herbicide RoundUp might lead to adverse long-term health effects in people. Then Tom Philpott, food and ag blogger for MotherJones, talks about his recent articles on Monsanto's ally in the State Department and their never-commercialized GM wheat that's sprouting up in Oregon.
We close Sound Bites this week with Blain Snipstal, farm manager at Five Seeds Farm & Apiary, who will read a Langston Hughes poem that highlights the importance of African Americans in agriculture and farming.