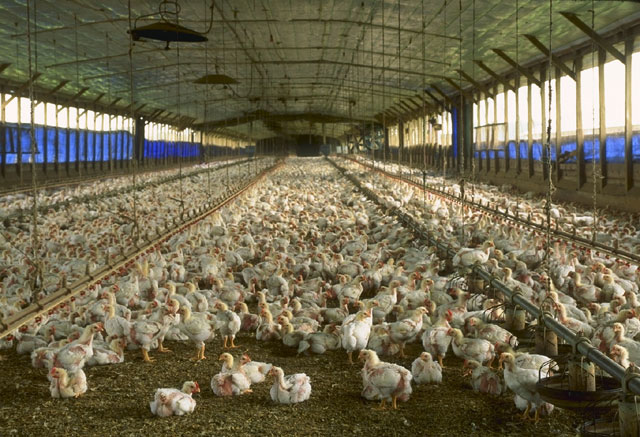 Podcast: Play in new window | Download
Subscribe: RSS
December 1, 2016 – Segment 3 
For the newest episode of our series about our food and our world,
Sound Bites
. We begin the hour with our first
Countdown to the Annapolis Summit: The Future of Fracking in Maryland
. With: 
Mitch Jones
, Senior Policy Advocate at Food and Water Watch; and
Drew Cobbs
, Executive Director of the Maryland Petroleum Council.
The 14th annual Annapolis Summit will take place on Wednesday, January 11, 7:30-10am, at the Governor Calvert House in Annapolis. I will interview Governor Larry Hogan, Maryland Senate President Mike Miller, and Maryland House Speaker Michael Busch. The Annapolis Summit is in partnership with The Daily Record. For more information and tickets, click here.
For the second half of Sound Bites, we bring you a
panel
I moderated at the First Baptist Church Family Life and Cultural Center in Salisbury, Maryland. It was called "Industrial CAFOs, Economics, and Public Health in Delmarva" and focused on the question, "How Safe is Your Water?" It was sponsored by Wicomico NAACP and Socially Responsible Agricultural Project. The impetus for the town hall was a proposed poultry operation in Wicomico County that would include up to thirteen chicken houses, each holding 30,000 chickens. The broiler operation would sit on top of the paleochannel, which is the public drinking water source for Salisbury residents. When this was first proposed citizens were left out of the County Council discussions and many were concerned about the health risks posed by these operations. What happened next was unique in the history of the eastern shore, as Black, Latino and White communities came together to convene this town meeting so their voices could be heard and could build a political movement. Go to
steinershow.org
to hear the full panel. Today, though, we are listening to the keynote address from that panel, which was delivered by
Dr. John Ikerd
, Professor Emeritus of Agricultural Economics at the University of Missouri.