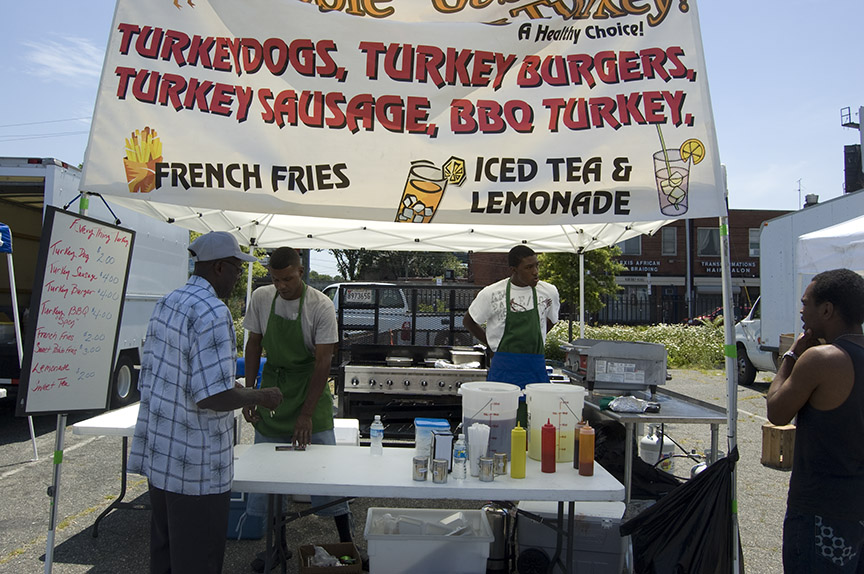 Podcast: Play in new window | Download
Subscribe: RSS
July 8, 2014 – Segment 3
First, we turn our attention to Baltimore's Park Heights Farmers Market, in the newest edition of Sound Bites! The market is open every Wednesday at the corner of Belvedere and Park Heights Avenues, from 9:00am to 2:00pm. We will hear from: Sache Jones, Food Justice Consultant for Park Heights Community Health Alliance (PHCHA) and Manager of the AFYA Community Teaching Garden in Park Heights; Willie Flowers, Executive Direct of PHCHA; and Mia Loving, community organizer, entrepreneur, mother and wife.
Next we talk with author and urban forager Ava Chin, who will tell us how to Eat Wildly in the Month of July! Chin is former "Urban Forager" columnist for the New York Times' City Room and author of Eating Wildly: Foraging for Life, Love, and the Perfect Meal.
Then we look at a new possible use of drones – undercover investigations by animal rights groups on industrial farms. We will talk with Will Potter, a journalist who focuses on animal rights, environmental movements, and civil liberties and is author of Green Is The New Red: An Insider's Account of a Social Movement Under Siege.
We close out the show with a special Seasonal Recipe from one of our favorite farmers- Denzel Mitchell, Founder and Farm Manager of Five Seeds Family Farm and Apiary!