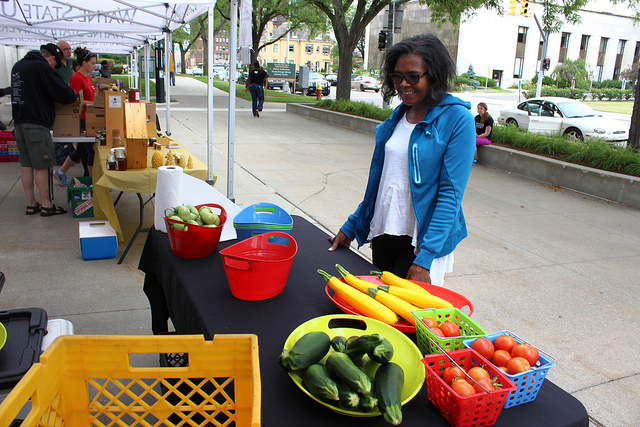 Podcast: Play in new window | Download
Subscribe: RSS
October 29, 2015 – Segment 2
Listen to a conversation I moderated earlier this week at the University of Maryland, part of the annual Maryland Food Access and Nutrition Network conference, called "You Aren't Dangerous Until You Can Speak Powerfully." The panel of guests discussed the power of stories in advocacy work, and community and personal empowerment. Joining me for the conversation was Gerald Stansbury, Maryland State Chapter President of the NAACP; Sara Buckingham of the Baltimore City Chapter of RESULTS, a national non-profit grassroots advocacy organization; and Damien Haussling of the Baltimore Area Faces of Homelessness Speakers Bureau.
Then we talk with 
Tom Philpott
, Mother Jones food and agriculture reporter and co-founder of Maverick Farms in North Carolina, who will discuss the
announcement last month
that Perdue Farms bought Niman Ranch, best known for its pork grown without antibiotic or other pharmaceutical growth enhancers.