Podcast: Play in new window | Download
Subscribe: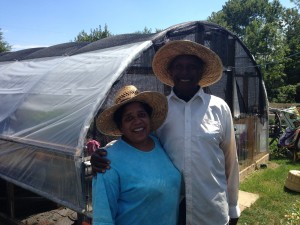 October 7, 2014 – Segment 4
On our newest edition of Sound Bites, we take a trip to the Greener Garden Urban Farm in Baltimore, where we will hear from: Warren and LaVette Blue, farmers at Greener Garden Urban Farm; and Willie Flowers, Executive Director of the Park Heights Community Health Alliance.
 We close out the show with a piece on harvesting honey In the city, with: Dane Nester, beekeeper at Oak Hill Honey in Baltimore. It was produced by former Sound Bites intern Maggie Dier.