Podcast: Play in new window | Download
Subscribe: RSS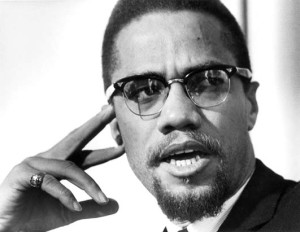 February 19, 2013 – Hours 1 & 2
On February 21, 1965, Malcolm X was assassinated in New York City. To remember his legacy, we bring you a panel discussion we recorded at the Enoch Pratt Free Library in May 2011 about Manning Marable, the scholar who died just days before his groundbreaking – but controversial – biography, Malcolm X: A Life of Reinvention, was published. Marable's work sought to redefine Malcolm's legacy.
To honor his life and work we put together a panel of leading thinkers:
Michael Eric Dyson, author and University Professor of Sociology at Georgetown University;
Melissa Harris-Perry, Professor of Political Science at Tulane University and host of MSNBC's Melissa Harris-Perry Show;
Sherrilyn Ifill, President and Director-Counsel of the NAACP Legal Defense and Educational Fund, Inc. and Professor of Law at the University of Maryland School of Law; and
Lester Spence, Professor of Political Science at Johns Hopkins University.