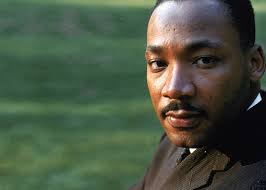 Podcast: Play in new window | Download
Subscribe: RSS
January 15, 2015 – Segment 1
Marc shares some of the events from this day in history including the birthday of Dr. Martin Luther King, Jr., the anniversary of the founding of Alpha Kappa Alpha sorority, and the torture and murder of German socialist Rosa Luxemburg and Karl Liebknecht.
Transcript of this day in history included below.
This is Marc Steiner, and today is January the 15th.
Rare Dr Martin Luther King Talks Reparations Civil Rights Not Enough For Black Folk
http://www.tubechop.com/watch/4477672
Of course, that was the voice of Dr. Martin Luther King, Jr. Today is his birthday, and we play this little known clip of him speaking to a group of people as he launched The Poor People's Campaign, building an inter-racial coalition of poor people to build a people's political movement. His politics shifted, and he began advocating for full employment, housing, medical care and an end to poverty His focus was on changing our economic system to achieve full equality in America. Happy Birthday, Dr. Martin Luther King, Jr.
And in 1870, the famous cartoonist Thomas Nast portrayed the Democrats as a Jackass in Harpers Weekly. Though done as ridicule, it was from this day on that the Donkey became the proud symbol of the Democratic Party.
Did you know that if you drop a piece of metal into Coca-Cola, the metal will start to dissolve? Well, in 1889, the Coca-Cola Company was incorporated in Atlanta, Georgia. That metal rotting beverage many of us love began as a serious business today.
And in 1908, the Alpha Kappa Alpha sorority becomes the first Greek letter organization that was founded and established by African American college women.
I should also mention a connected event we missed yesterday: Delta Sigma Theta Sorority Inc. was founded on the campus of Howard University yesterday in 1913.
Donald Gaines Murray, who was African-American, applied to University of Maryland School of Law and was rejected. The University of Maryland School of Law said: "The University of Maryland does not admit Negro students and your application is accordingly rejected."On this day in 1936, Donald Gaines Murray was told by The Maryland Court of Appeals, the highest court in our state, that:
"the state has undertaken the function of education in the law, but has omitted students of one race from the only adequate provision made for it, and omitted them solely because of their color."
The Court of Appeals decision did not outlaw segregated education in Maryland, but was based on the fact that the University of Maryland School of Law was the only law school available to students in the state. Therefore, the law school had to be available to applicants of all races. Murray became the first African-American to enter the University of Maryland School of Law since 1890. He graduated from the law school and went on to work on many cases for the NAACP.
And in 1919, Rosa Luxemburg and Karl Liebknecht were tortured and murdered by the Freikorps at the end of the Spartacist uprising in Germany. They were two prominent socialists and founders of the Spartacist League and the Communist Party of Germany, opposing authoritarian rule in their country. Ironically, Rosa Luxemburg was more interested in agitating and finding ways to hold elected office than in an armed uprising, but it was during an armed uprising that she was killed.
Here's a song and for us to think about as we go about our days on this January the 15th. Yesterday we celebrated the March on Washington Movement in 1941 that threatened to bring 100,000 people to DC to demand equal rights . Today we remember the 4,000 people that in 1950 created the National Emergency Civil Rights Conference in Washington DC that took the next steps to demand full equality in America.  Though its efforts were rebuffed by Congress, it united Civil Rights groups into the Leadership Conference on Civil Rights. In that spirit, we hear operatic singer Shirley Verrett performing "Oh Freedom!".
Shirley Verrett – Oh Freedom
https://www.youtube.com/watch?v=XKlgL4SkkqA
To continue your exploration of this day in history, take a look at some of our favorite sources: Charles H. Wright Museum: Today in Black History; African American Registry; BlackPast; NYTimes on this Day; EyewitnessToHistory.com; The Civil War Trust; Voices in Labor: Today in Labor History; Union Communication Services at The Worker Institute: Today in Labor History; BBC On This Day; The Holocaust History Project; PBS African American World; PBS; Today in Women's History; South African History Online; This Day In North American Indian History; Jewish Virtual Library; The People History; Wikipedia List of Historical Anniversaries; Yenoba; and This Day in Music