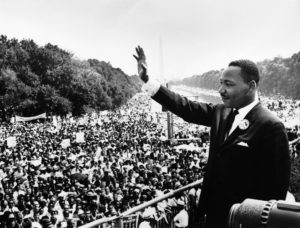 Now, we will hear a reflection on The Riverside Church Speech from Pulitzer Prize-winning author and historian
Taylor Branch
, who wrote the landmark narrative history of the civil rights era,
America in the King Years
.
We close the show with another reflection on the speech and Dr. King, with talk show host, author, political commentator, entrepreneur, and advocate
Tavis Smiley
. Smiley is host of the
Tavis Smiley Show
on PBS and author of a number of books, including
Death of a King: The Real Story of Dr. Martin Luther King Jr.'s Final Year
.