Podcast: Play in new window | Download
Subscribe: RSS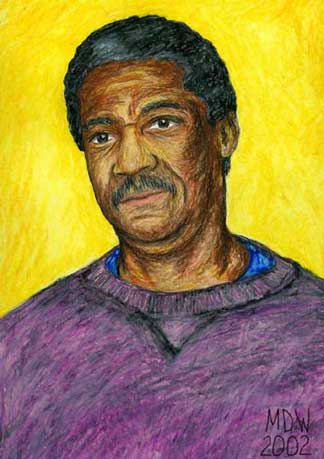 Marshall "Eddie" Conway was the Minster of Defense of the Baltimore Chapter of the Black Panther Party, and a United States Postal Service worker, when he was arrested and charged with shooting three Baltimore police officers, killing one of them, in 1970.  He was convicted and has been imprisoned since.  We'll hear from some of his supporters who believe he was wrongfully convicted and should be free, in advance of Eddie's parole hearing tomorrow, November 1, 2011.  Our guests are Omari Fatiu, a former inmate who was mentored by Eddie at Jessup prison in the Friend of a Friend program, Dominque Stevenson, from the American Friends Service Committee, Charles Dugger, a Baltimore public school teacher, Doc Cheatham, past President of the Baltimore NAACP, and Reverend Heber Brown.
Click here for info on contacting the parole board.
Click here to sign a petition in support of parole for Eddie Conway.
In the last part of the hour, we speak with Jon Perez, organizer of Occupy the Hood Philadelphia, who are working, along with the Occupy the Hood movement in other cities, to bring more people of color to the Occupy Wall Street Movement.