Podcast: Play in new window | Download
Subscribe: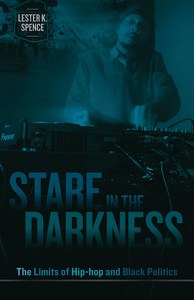 Dr. Lester Spence joins us to discuss his new book, Stare in the Darkness: The Limits of Hip-hop and Black Politics. In it, he proposes that the acendency of hip-hop culture and rap music in the US was a defining factor in the willingness of Americans to elect an African American to the presidency. 
Dr. Spence is an Associate Professor of Political Science at Johns Hopkins University.