Podcast: Play in new window | Download
Subscribe:
November 14, 2014 – Segment 1
Marc talks about what happened on this day in history, including the day journalist Nellie Bly began her attempt to travel around he world in less than 80 days, the day the NAACP led protests against the showing of the racist film Birth of a Nation, and the day educator and founder of the Tuskegee Institute, Booker T. Washington, died.
Today is,
–Day of the Colombian Woman, Colombia. In 1967 the Congress of Colombia, in commemoration of the 150 years of the death of Policarpa Salavarrieta, declares this day as "Day of the Colombian Woman".Policarpa Salavarrieta (c. 1795 – 14 November 1817), also known as La Pola, was a Neogranadineseamstress who spied for the Revolutionary Forces during the Spanish Reconquista of the Viceroyalty of New Granada. She was captured by Spanish Royalists and ultimately executed for high treason. She is now considered a heroine of the independence of Colombia.
–World Diabetes Day, international
On this day,
1770 – James Bruce discovers what he believes to be the source of the Nile
1851 – Herman Melville's novel "Moby Dick" was published
1862 – President Abraham Lincoln approves General Burnside's plan to capture the Confederate capital at Richmond, Virginia leading to the Battle of Fredericksburg.
1879 United States Incandescent Light Bulb Oct. 14th, : Thomas Alva Edison filed his first patent application for "Improvement In Electric Lights" on October 14, 1878 (U.S. Patent 0,214,636) The first successful test was on October 22, 1879, and lasted 13.5 hours
1889 – A monument honoring Crispus Attucks, the first martyr of the American Revolution, was dedicated on Boston Common.
1916 – The Battle of the Somme ends
1918 – Czechoslovakia becomes a republic.
1921 – The Communist Party of Spain is founded
1922 – The BBC begins radio service in the United Kingdom
1934 – The Depression-era Public Works Administration agrees with New York City today to begin a huge slum clearance project covering 20 acres in Brooklyn, where low cost housing for 2,500 families will be completed. It was the first of many such jobs-and-housing projects across the country
1935 – President Franklin D. Roosevelt proclaimed the Philippine Islands a free commonwealth.
1938 – To "organize workers into a Washington Society of Colored Dentists industrial union," United Mine Workers of America President John L. Lewis calls a meeting in Pittsburgh's Islam Grotto, founding the Congress of Industrial Organizations (CIO
1941 – German forces in Sonim, murder 9,000 Jews in a single day.
1950 – Lydia M. Holmes of St. Augustine, Florida received patent number 2,529,692 for her Knockdown Wheeled Toys.  They consisted of several easily assembled wooden pull toys including a bird truck and dog.
1957 – The Appalachian Meeting outside Binghamton New York is raided, leading to the arrest of many high level Mafia figures.
1973 – The first Gay Rights March on Washington, D.C., demands "an end to all social, economic, judicial, and legal oppression of lesbian and gay people," draws 200,000 people.
1975 – Spain abandons Western Sahara
1977 – Police in South Africa now admit to keeping Steve Biko shackled and naked for two days, but still dismiss allegations of assault.
1986 – The SEC fined Ivan F. Boesky $100 million for insider stok trading.
1990 – After the reunification of the Federal Republic of Germany sing a treaty confiiguring the Oder-Neisse line as the border between Germany and Poland.
1991 – Cambodian Prince Norodom Sihanouk returns to Phnom Penh after thirteen years of exile.
1994 -Palestinian leader Yasser Arafat, and two Israelis, the Prime Minister Yitzhak Rabin and Foreign Minister Shimon Peres, have been named the winners of this year's Nobel peace prize.
1995 – A budget standoff in Congress forces the federal government to close national parks and museums and run most government offices with skeleton staffs.
1999 – The United States imposed sanctions on Afghanistan for refusing to hand over terrorist suspetOsama bin Laden.
2008 – The first G-20 economic summit opens in Washington D.C.
Births
1567 – Maurice, Prince of Orange (d. 1625)
1765 – Robert Fulton, American inventor, invented the steamboat (d.1815)
1840 – Claude Monet, French painter (d.1926)
1856 – John Edward Bush, co-founder of the Mosaic Templars of America was born enslave in Moscow, Tennessee.  He co-founded the MTA, an African American fraternal organization in 1883.  By 1930 the group had grown to international scope, spanning 26 stats and 6 foreign countries. It was one of the largest and most successful black-owned enterprises in the world and Bush was acknowledged one of the wealthiest black men in Arkansas.
1876 – Yekaterina Geltzer, Russian ballerina (d.1962)
1889 – Jawaharlal Nehru, American firt lady (d.1961)
1896 – Mamie Eisenhower, American first lady (d.1979)
1908 – Joseph R. McCarthy, American politician, investigated Communist influence in U.S. government (d. 1957)
1916 – Mable Fairnks, hall of fame figure skaer and coach was born on this day in New York City.Fairbanks fell in love with figure skating in the 1930s. Despite her ability, she was not allowed to join skating clubs because of her race. She was often told, "We don't have Negroes in ice shows." She eventually left the United States and joined the Rhapsody on Ice Show where she wowed international audiences. When she returned to the U.S., Fairbanks found that the situation had not changed. After retiring from skating, Fairbanks started a skating club and coached many future champions, including Scott Hamilton, Tai Babilonia, Randy Gardner, Kristi Yamaguchi, and Tiffany Chin. (thewright.org)                                                                                                         
1922 – Boutros Boutros-Ghali, former U.N. secretary-general, turns 91
1947 – P.J. O'Rourke, writer
1954 – Condeleezza Rice, professor, diplomat, national security expert and the  66th US Secretary of State. Rice earned her Bachelor of Arts degree magna cum laude in political science from the University of Denver in 1974, her Master of Arts degree from the University of Notre Dame in 1975, and her Ph.D. in political science from the Josef Korbel School of International Studies in 1981.  She was named National Security Advisor in 2000, the first woman to hold that position and confirmed as Secretary of State in January 2005. Rice was the first female African American to hold the position as well as the second African American and second woman.
Deaths
1914 – Field Marshall Earl Roberts of Khartoum dies at the age of 82.
1915 – Booker T. Washington, educator and founder of the Tuskegee Institute, died in Tuskegee, Alabama. Washington was born enslaved April 5, 1856 on the Burroughs Plantation in Virginia. His family gained their freedom at the end of the Civil War and Washington was educated at Hampton Institute and Wayland Seminary. In 1881, Washington was appointed the first leader of Tuskegee Institute which he headed for the rest of his life. Washington was the dominant leader of the African American community from 1890 until his death. This was particularly true after his Atlanta Exposition speech of 1895 where he appealed to whites to give blacks a chance to work and develop separately and implied that he would not demand the vote. Washington associated with the richest and most powerful businessmen of the era and became a conduit for their funding of African American educational programs. As a result, numerous schools for blacks were established through his efforts. In 1901, as the result of an invitation from President Theodore Roosevelt, Washington became the first African American to visit the White House as the guest of the president. (thewright.org)
2000  – Robert Trout, American journalist (b.1908)
2011 – The founder of and leader of Cuba's "Ladies in White" Protest group, Laura Pollan, died of Dengue fever at the age of sixty-three. Pollan had founded the group after her husband was imprisoned.  The group had protested in Havana asking for freedom of seventy-five men who had been jailed during a 2003 government repression.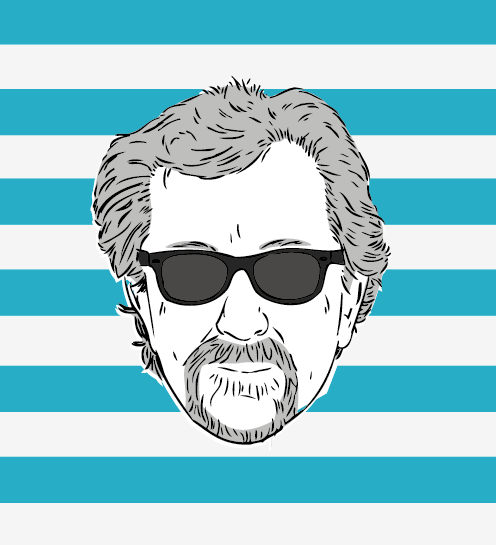 The Marc Steiner Show currently airs on The Real News Network. The show covers the topics that matter, engaging real voices, from Charm City to Cairo and beyond. Email us to share your comments with us.