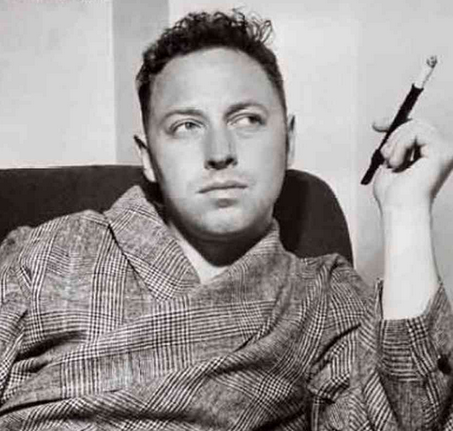 Podcast: Play in new window | Download
Subscribe: RSS
March 26, 2014 – Segment 1
Marc talks about what happened in this day in history, including the day African Americans fought in the first armed rebellion against British authority in the colonies, the birthday of playwright Tennessee Williams, and the day Easy-E died.
Today is:
Independence Day and National Day (Bangladesh), celebrates the declaration of independence from Pakistan in 1971.
Martyr's Day or Day of Democracy (Mali)
Prince Kuhio Day (Hawaii)
Prophet Zoroaster's Birthday (Zoroastrianism)
Purple Day (Canada)
On this day in history:
1169: Saladin becomes the emir of Egypt.
1676: African Americans fought in the first armed rebellion against British authority in the colonies, Bacon's Rebellion, in 1676. Nathaniel Bacon was a member of the rising generation of colonial planters who resented British rule and, particularly, the British protection of Indian lands that lay just outside of the Virginia settlement. As life expectancy increased in the second half of the seventeenth century, as more and more indentured servants lived beyond the end of their indentures, and as the king gave away huge tracts of arable land to his friends in England, increasing numbers of poor whites found they could not afford land to farm once their indentures were up. Bacon became the leader of a motley crew of poor whites who rebelled against the British governor, seized Williamsburg, and forced the governor to flee the capital. Bacon also offered freedom to any slaves who joined his rebellion. Bacon's substitute government lasted only a few weeks, but it showed the potential to gain the loyalty of the slaves by offering freedom.
1812: A political cartoon in the Boston Gazette coins the term "gerrymander" to describe oddly shaped electoral districts designed to help incumbents win reelection.
1830: The Book of Mormon is published in Palmyra, New York.
1872: Thomas J. Martin patented the fire extinguisher
1910: William H. Lewis appointed assistant attorney general of the United States.
1925: During the Prohibition Era, local and federal officers destroyed equipment used to make liquor. Alcohol that was created was dumped out as well, and participants in illegal booze operations were put in jail.
1933: Leader Herman Georing spoke his point of view regarding the mistreatment of Jews. He made a statement that the persecution of a person just because he (or she) is a Jew will not be tolerated.
1937: William H. Hastie confirmed as judge of Federal District Court in Virgin Islands and became the first Black federal judge.
1942: World War II: The first female prisoners arrive at Auschwitz concentration camp in German-occupied Poland.
1945: World War II: The Battle of Iwo Jima ends as the island is officially secured by American forces.
1953: Dr. Jonas E. Salk, announced a vaccine had been used safely and successfully used in preliminary trials on 90 children and adults as a polio vaccine, two years later the vaccine was released and given to every child in the United States. Poliomyelitis ( Polio ) was one of the most dreaded illnesses which killed or paralyzed thousands during the early 20th century and following World War II the number of cases of Polio increased significantly making the need for a cure or a vaccine to protect against the disease even more important. Much of the funding for Dr. Jonas E. Salk research came from March Of Dimes Foundation ( National Foundation for Infantile Paralysis ) which had been set up under the presidency of Franklin D. Roosevelt in 1938 to raise money for polio research and to care for those suffering from the disease.
1969: Marvin Gaye was at No.1 on the UK singles chart, with 'I Heard It Through The Grapevine'. The song was first recorded by The Miracles and had also been a million seller in 1967 for Gladys Knight and the Pips.
1975: The Biological Weapons Convention comes into force.
1977: Hall and Oates started a three week run at No.1 on the US singles chart with 'Rich Girl', the duo's first US No.1, not a hit in the UK.
1979: Egypt's Anwar Sadat and Israel's Menachem Begin ended 30 years of bitter warfare by signing the first peace treaty between an Arab nation and the Jewish state. The peace treaty was the result of the Camp David Peace Accords, agreed in September 1978 when Israel agreed to withdraw troops from the Sinai Peninsula in return for Egypt's recognition of the state of Israel. Also agreed was some self-determination for Palestinians.
1982: Groundbreaking ceremonies took place in Washington, D.C., for the Vietnam Veterans Memorial. The Memorial came about from the work of the The Vietnam Veterans Memorial Fund, Inc. (VVMF), established in 1979 to create a memorial to veterans of the Vietnam War, and in 1980 congress authorizes three acres near the Lincoln Memorial for the site. The main part of the memorial was completed in 1982 and receives around 3 million visitors each year.
1985: Radio stations in South Africa banned all of Stevie Wonder's records after he dedicated the Oscar he had won the night before at The Academy Awards to Nelson Mandela.
1988: Michael Jackson started a two week run at No.1 on the US singles chart with 'Man In The Mirror', a No.21 hit in the UK.
1999: Dr. Jack Kevorkian, was found guilty of second-degree murder for giving a lethal injection to a terminally ill man and airing it on the television program "60 Minutes." He allowed the airing of a videotape on "60 Minutes." that he had made which depicted the voluntary euthanasia of Thomas Youk, 52, an adult male with full decisional capacity who was in the final stages of ALS. He was sentenced to serve a 10-25 year prison sentence and was released on parole in 2007 on the condition that he cannot help anyone else die. He no longer assisted in voluntary euthanasia but did campaign that the law be changed (currently the only US State that allows legalized doctor-assisted suicide for terminally ill people is Oregon).
2000: Santana started a two-week run at No.1 on the UK album chart with 'Supernatural.' The album went on to win eight Grammy Awards including Album Of The Year, Record Of The Year (for Smooth) and Song Of The Year.
2000: Vladimir Putin was elected president of Russia for the first time he went on to be re-elected in 2004 and is the current President of the Russian Federation.
Born on this day in history:
1874 – Robert Frost, American poet and playwright (d. 1963)
1881: Guccio Gucci, Italian fashion designer, founded Gucci (d. 1953)
1911: Tennessee Williams, American playwright, author, and poet (d. 1983)
1917: Born on this day, Rufus Thomas, singer, (1963 US No.10 single with 'Walking The Dog' and a 1970 UK No.18 & US No.28 single with 'Do The Funky Chicken'). Thomas died on December 15th 2001.
1925: James Moody, American saxophonist and composer (d. 2010)
1930: Sandra Day O'Connor, American jurist
1931: Leonard Nimoy, American actor, singer, and director
1940: James Caan, American actor
1940: Nancy Pelosi, American politician, 60th Speaker of the United States House of Representatives
1942: Erica Jong, American author and poet
1943: Bob Woodward, American journalist and author
1944: Diana Ross, American singer and actress (The Supremes)
1949: Ernest Lee Thomas, American actor
1950: Teddy Pendergrass, American singer-songwriter (Harold Melvin & The Blue Notes) (d. 2010)
1950: Martin Short, Canadian-American actor, screenwriter, and producer
1954: Curtis Sliwa, American talk show host and activist, founded Guardian Angels
1973: Larry Page, American computer scientist, co-founded Google
On this day in history, we lost:
1892: Walt Whitman, American poet and author (b. 1819)
1902: Cecil Rhodes, English-South African businessman and politician, 6th Prime Minister of the Cape Colony (b. 1853)
1962: Augusta Savage, sculptor, dies.
1976: One-man blues band Duster Bennett was killed in a car accident. 1970 album 'Smiling Like I'm Happy.' Worked with Alexis Korner, John Mayall's Bluesbreakers, Fleetwood Mac and B.B. King.
1995: Rapper producer, and record executive Eazy-E (Eric Lynn Wright) died of AIDS in Los Angeles aged 31. Formed Ruthless Records, worked with Dr. Dre and Ice Cube.
1996: Edmund Muskie, American politician, 58th United States Secretary of State (b. 1914)
1996: David Packard, American engineer and businessman, co-founded Hewlett-Packard (b. 1912)
2003: Daniel Patrick Moynihan, American sociologist and politician, 12th United States Ambassador to the United Nations (b. 1927)
2011: Geraldine Ferraro, a prominent US Democrat, died after battling cancer for several years. Ferraro was famously known as the first female vice-presidential candidate when she became Walter Mondale's running mate in the 1984 election against Ronald Reagan.
2013: Margie Alexander, American singer (b. 1948)
Sources: The People History; This Day in Labor History; Wikipedia List of Historical Anniversaries; This Day in Women's History; This Day in African History;History.com; History Orb; Yenoba; Selected Black Facts; Phil Konstantin's North American Indian History; and This Day in Music