Podcast: Play in new window | Download
Subscribe: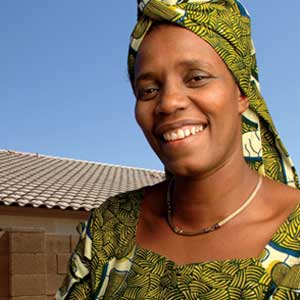 Then we'll speak with
Rose Mapendo
, a refugee from the Democratic Republic of the Congo and the 2009 United Nations Humanitarian of the Year.  A new documentary,
Pushing the Elephant
, follows her tireless work on behalf of refugees, women, and victims of war. 
Pushing the Elephant
will air on PBS stations on Tuesday, March 29th, and Wednesday, March 30th. 
Click here to find your local listings
.