Podcast: Play in new window | Download
Subscribe: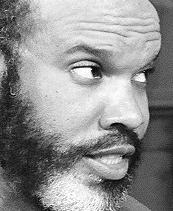 Jefferson, Erika & Marc (L to R)
The Soul Collector is a comedy that revolves around an uncle and nephew team of garbage men who collect trash from rich white suburbs in hope of selling the items to finance their big dreams. When they discover that one of their treasures contains a young woman who is possessed by two very eccentric spirits, their plan undergoes a hilarious set of twists and turns. It's currently running at Baltimore's Everyman Theatre and Marc will speak with actors Erika Rose and Jefferson A. Russell. 
A new dance theater piece called Paraffin is having its world premiere at the Theatre Project in Baltimore on June 4th.  We'll speak with Naoko Maeshiba, the creator of this work that explores issues of identity and man's obsession with illusion.