Podcast: Play in new window | Download
Subscribe: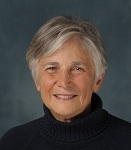 Education policy guru Dr. Diane Ravitch was one of the chief architects of the No Child Left Behind legislation – one of the major education initiatives under George W. Bush. That's why she's turning heads now as one of the most outspoken critics of the policy.  She outlines her new position in her latest book, The Death and Life of the Great American School System. She visited Baltimore last month for a forum with the Baltimore Curriculum Project, The Parent and Community Advisory Board, and Urbanite Magazine. Teachers, parents, and students from across Maryland came to hear Dr. Ravitch explain why she thinks our current system of standardized testing is ruining education, and what we can do to fix it.  
Join us for an interview with Dr. Ravitch, followed by selections from the Q & A  at the forum.