Podcast: Play in new window | Download
Subscribe:
July 28, 2014 – Segment 1
Today is the birthday of singer Ethel Waters, whose tough childhood didn't keep her from success. Also today: Duel executions, as Thomas Cromwell was executed on a charge of treason, and Robespierre was executed by guillotine without a trial, years apart on the same day.
Today is:
On this day Jose de San Martin declares the independence of Peru from Spain.
World Hepatitis Day (International), observed today with the aim of raising global awareness of the infectious diseases Hepatitis A, B, C, D and E; as well as support for prevention and treatment of the disease. http://www.worldhepatitisalliance.org/en/world-hepatitis-day-2014.html
21st anniversary of the nation of Andorra's membership in the United Nations.
On this day:
1540-Thomas Cromwell executed by order of Henry VIII on the charge of treason. According to historic accounts of the event, the young and inexperienced executioner botched the execution, having to strike Cromwell three times before he was finally killed. His head was boiled and fixed onto a spike on London Bridge. Later that day Henry VIII married his fifth wife, Catherine Howard.
1750 –Johann Sebastian Bach, Baroque era German composer and musician died on this day in Leipzig Germany. Cause of death is believed to be stroke complicated by pneumonia. His remains are interned at the Church of St. Thomas in Leipzig Germany. Through unparalleled musical invention and technical genius, Bach is considered the greatest composer of all time in many scholarly circles. A musical prodigy, Johann Sebastian Bach grew up in a family of musicians and excelled at the organ. In his lifetime he was better known as an organist rather than a composer and most of his works were published after his death. His musical contributions are innumerable and his genius is oft compared to that of Shakespeare.
1794-Maximilien Robespierre executed by guillotine in Paris, France bringing the reign of terror to an end. A major figure of the French Revolution, Robespierre wielded great power over the Parisian populace and was influential in the deaths of thousands of people who were branded "enemies of the revolution". He claimed to have an "incorruptible" dedication to civic morality. During this time of uncertainty and chaos after the fall of the monarchy, France was vulnerable to invasion from foreign armies as well as civil war at home. In the years after the revolution nearly 300,000 suspects were arrested. 17,000 of those prisoners were officially executed and 10,000 of them died in prison. After his election to president of the National Convention Robespierre immediately passed a law denying all suspects the right to public trial and legal representation; 1,400 people were executed in the month that followed. As France grew weary of suspicion and bloodshed, Robespierre and 82 of his followers were placed under arrest. Robespierre had attempted to take his own life by shooting himself, but he missed, only wounding his jaw. He was sentenced to death by guillotine without trial and put to death on the morning of July 28th along with 21 other conspirators.
1854 – USS Constellation is commissioned on this day; it is the last sailable warship built by the United States Navy. The sloop of war was constructed at the Norfolk Naval Yard and was the second warship to bear the name Constellation, the first being a Frigate that was active from 1797 -1853. The USS Constellation had a storied career that has seen her running down and capturing illegal slave ships in the Congo, to the returning of captured slaves to Monrovia, Liberia. The sloop spent two years patrolling and assisting the blockade of the Confederate warship Sumter. She served as at the Naval Academy receiving special commissions in the training of American servicemen. In 1880 she carried relief supplies to Ireland to feed victims of the famine. The USS Constellation was decommissioned in 1955 and makes her permanent berth at the Inner Harbor in Baltimore, MD.
1866 –At 18 years of age, Vinnie Ream becomes the first and youngest female artist to receive a commission from the United States government for a statue. Her most famous work is a statue of the Abraham Lincoln in the U.S. Capitol rotunda.
1868 –The 14th Amendment ratified by the required ¾ majority, granting citizenship to "all persons born or naturalized in the United States." Known as 'The Reconstruction Amendment' it was largely panned throughout the south. The Amendment deems it unconstitutional for any state to deny any persons "life, liberty or property without due process of the law" or to "deny any person within its jurisdiction the equal protection of the laws." Ultimately the 14th amendment failed to extend the Bill of Rights to the states and to protect the rights of black citizens, it did however serve as the basis for change to come in the 20th century.
1917 –Over 8,000 African Americans silently march down 5th avenue in New York in protest of a recent spate of racial violence around the south and Midwest including the East St. Louis massacre and lynchings in Waco Texas and Memphis Tennessee. 40 African Americans were killed and nearly 6,000 driven from their home during the outbreak of violence. The march was organized by the NAACP.
1932 –President Herbert Hoover orders the US army to forcibly evict the 'Bonus Army' from all government property in Washington DC. The Bonus army was made up of 43,000 marchers (17,000 WWI veterans, their families and affiliated groups) that gathered in Washington DC in the late spring/summer of 1932 to demand immediate payment of service bonuses. The Adjusted Compensation Act of 1924 awarded bonuses by way of certificates of service, to veterans of WWI, redeemable in 20 years. The Great Depression of 1929 left any of these veterans out of work and unable to provide for their families. The US government held firm to the directives of the 1924 act and refused payment. The marchers set up a camp near DC across the Anacostia River. The disciplined and well run camp was populated by 10,000 marchers and some of their families. The Bonus army gathered at the capitol in protest of another failure by congress to pass a bill granting the vets immediate compensation. The first call for eviction came down from Attorney General Mitchell who ordered the police to remove the protesters. The Police were met with fierce resistance and violence ensued; two marchers were killed. Around 5pm on the evening of July 28th Herbert Hoover ordered General Douglas MacArthur to command a military force that included infantry, cavalry and tank support to disperse the marchers from all US Government property in DC. MacArthur ignored the order to stop at the Anacostia River and followed the protesters into the camp where the inhabitants were routed and the camp was burnt down. 2 babies died as result of the siege and hospitals were overrun with the wounded.
1942 –Stalin issues order No. 227 which states that any person who retreats or abandons their post during German advances on the Soviet Union, without permission will be immediately executed upon capture.
1965 –President Lyndon B. Johnson announces order to increase number of US troops in South Vietnam from 75,000 to 125,000.
1976 -Earthquake measuring 8.2 on the Richter scale hits Tangshan China leaving 242,769 dead and 164,851 injured.
1996 –Remains of a prehistoric man discovered near Kennewick, Washington. Referred to as the 'Kennewick Man', the skull was found by two young men in the Colombia River. Over 300 fragments of bone were discovered of the 9,200 year old skeleton. Controversy arose immediately with claims of the amazing archaeological find being put forth by local Native American tribes, local officials and members of the scientific community.
2002- Nine Coal miners trapped in flooded mine in Somerset, Pennsylvania rescued after more than three days underground.
2005 –The Provisional IRA calls an end to 30 year armed campaign in Northern Ireland, publicly renouncing the use of violence. The statement was read for the cameras by former IRA prisoner and activist Seanne Walsh, who was also the cellmate of IRA hunger striker and MP Bobby Sands. The PIRA called for an end of the armed campaign at 4pm on July 28th. Though an independent arms decommission body verified that the IRA had put all its weapons beyond use, skeptics bemoaned the lack of photographic evidence. Sinn Fein leaders including Martin McGuiness and Gerry Adams believed that the time had come for diplomacy and that the PIRA had exhausted its role in quest for united Ireland.
Birthdays
1609 – Judith Leyster, Dutch Painter
1866 –Beatrix Potter, English author of children's books, most notably Peter Rabbit.
1879 –Lucy Burns, American Woman Suffragist
1887 –Marcel Duchamp, French-born American painter
1901 –Harry Bridges Australian-born American labor leader
1901 –Rudy Vallee, American singer and bandleader
1907 –Earl Tupper, inventor of Tupperware plastic containers
1909 –Malcolm Lowry , English novelist short story writer and poet
1924 –Cordy Tindell Vivian, Minister, Author and civil rights activist, helped organize the first sit ins in Nashville and Memphis in the early 1960's.
1929 –Jaqueline Kennedy Onassis, American journalist, 37th First Lady of the United States
1932 –Norma Holloway Johnson, first African American woman to serve as US District Court Chief.
This Day in Music
1790- Johann Sebastian Bach, German composer and musician dies this day from complications from stroke and pneumonia.
1901 –Rudy Vallee, American singer and bandleader was born on this day
1925 –Ethel Waters and her Ebony Four release EP featuring popular singles 'Down Home Blues' and 'Go Back Where You Stayed Last Night'
1949 –Peter Doyle singer with the New Seekers was born on this day in 1949. The New Seekers had a No. 7 US single with 'I'd Like to Teach The World to Sing'.
1956 –George Vincent made his first US TV appearance on the Perry Como Show. Vincent had a top 10 hit in the US with 'Be-Bop-A-Lula'.
1989 –Beastie Boys release second studio album 'Paul's Boutique'.
1992 –Ice T announces Warner Brothers Records would pull song "Cop Killer" from all future copies of his album "Body Count"
1992 –EPMD release fourth studio album "Business never Personal"
1996 –Marge Ganser from the Shangri-Las died of breast cancer on this day. The Shangri-Las sang the classic 'Leader of the Pack', 1964.
2004 –George Williams from the Tymes died of cancer on this day. Tymes No. 1 single 'So Much in Love', 1963
Sources: The People History; This Day in Labor History; Wikipedia List of Historical Anniversaries; This Day in Women's History; This Day in African History;History.com; History Orb; Yenoba; Selected Black Facts; Phil Konstantin's North American Indian History; and This Day in Music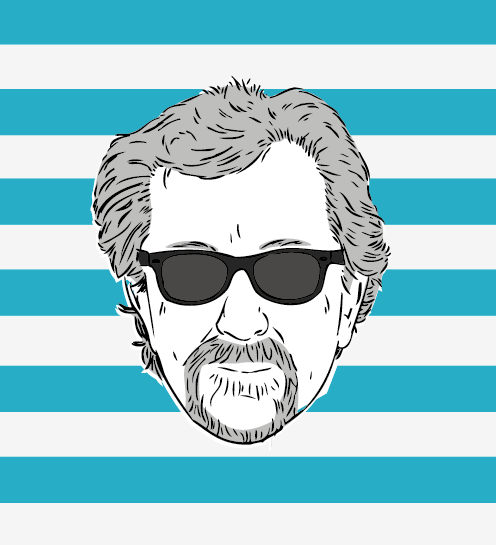 The Marc Steiner Show currently airs on The Real News Network. The show covers the topics that matter, engaging real voices, from Charm City to Cairo and beyond. Email us to share your comments with us.