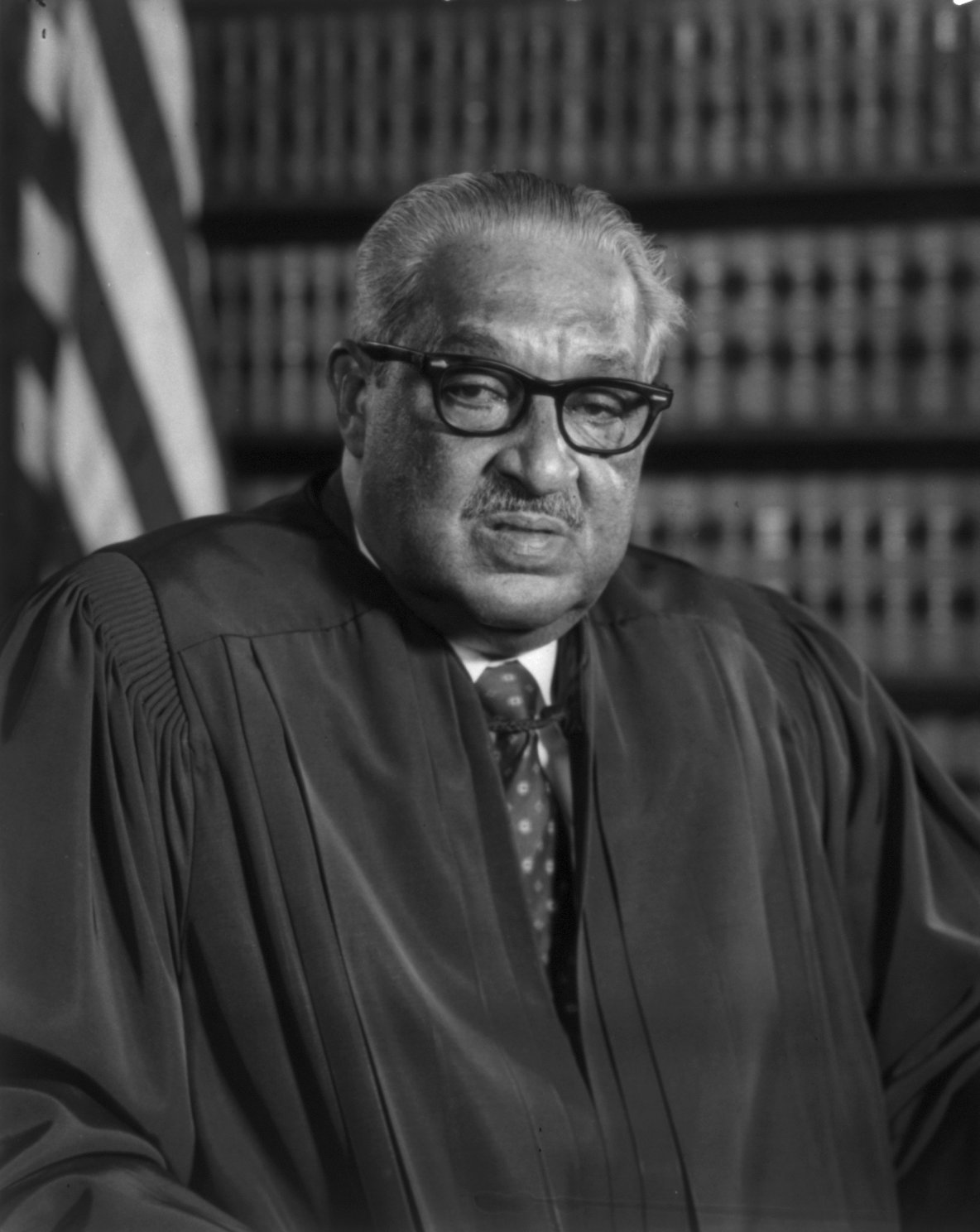 Podcast: Play in new window | Download
Subscribe: RSS
July 2, 2014 – Segment 1
Marc talks about what happened today in history, including the birth dates of Baltimore-born Thurgood Marshall, and the first prime minister of the Congo Patrice Lumumba. It is also the anniversary of the execution of Denmark Vesey, the planner of a major slave rebellion. It is the day Hitler ordered the invasion of England and the day Andrew Garfield was executed.
Today is:


Independence Day, Today we celebrate the independence of Bahia one of the 26 states that make up the nation of Brazil.  On this day in 1832 the Portuguese crown concede defeat after several battles in the province.  Bahia was the last state to join an independent Brazil.
 

On this day


1687 –King James II, a catholic, disbands the English Parliament.  In an effort to push a catholic agenda that was very much in conflict with the predominantly protestant populace, he disbanded parliament filling available offices with his own men. 

1776 –The state of New Jersey grants voting rights to all white male adults who are able to prove a net worth of 50 pounds.
1777 – Vermont becomes the first American territory to abolish slavery.1776 –The Continental Congress approves the resolution of independence on this day in 1776, declaring "These united colonies are right and ought to be free and independent states."1822 –Denmark Vessey was executed on this day as one of the main authors of a slave revolt that was planned to be the largest slave insurrection in the United States.  Vessey was born around 1767 in St. Thomas.  He was sold to Captain Joseph Vessey and was settled in Charleston, South Carolina, where he was able to buy his freedom after winning the local lottery.  Inspired by the great Haitian Slave Revolt of 1791, Vessey commenced in the planning of a slave revolt that was to take place July 14th 1791.  Details of the plans were known throughout most of the South Carolina slave populace and was leaked to local and state authorities.  65 men were convicted and 35, including Vessey were executed.
1839 – Twenty miles off the coast of Cuba, 53 rebelling African slaves led by Joseph Cinqué take over the slave ship Amistad.1849 –Garibaldi begins hunger strike in Rome.1850 –Benjamin Lane receives patent for gas mask with breathing apparatus.1862 –Lincoln signs the Morrill act into law.  The law granted each eligible state 30,000 acres of federal land to be used to create colleges that specialize in mechanics, agriculture and military maneuvers and tactics.1865 –William Booth leads the first meeting of what was to become the Salvation Army on this day in 1865 Whitechapel, London England.  Booth was a Methodist minister turned traveling evangelical preacher, who walked away from the pulpit to spread the gospel of Jesus Christ to the poor and destitute in the streets of London.   The first meetings of the Salvation Army were held in a tent set up in a Quaker graveyard.  Though many of his first converts were drunkards, prostitutes and convicted criminals, Booth's message reached people from all walks of life.  In its first twenty years the number of volunteers grew from 10 to 1,000.  Today the Salvation Army operates, charity shops, shelters and provides disaster relief and aid in 26 countries and has over one million members.1867 – First elevated or "L" train begins service in New York City.
1881 –President James A. Garfield was shot on this day as he was boarding a train at the Baltimore & Potomac Railroad Station in Washington, D.C.  President Garfield was shot by Charles Guiteau a lawyer and evangelist.  Guiteau was a relative stranger Garfield and had sworn vengeance against the President after he was not given a position within the Garfield administration.  During an era when the system of "spoils" dictated who was offered positions of power within the federal government, Guiteau felt hard done by and saw Garfield as a threat to his financial wellbeing and the overall wellbeing of the Republican party.  President Garfield succumbed to his injuries and died on September 19th 1881.  Guiteau was convicted of murder and hanged on June 30th 1882.
1885 –The Canadian Northwest insurrection ends with the surrender of Big Bear in the district of Saskatchewan.  The brief rebellion was fought by the Metis peoples for protection of land and their right to exist as a distinct people.  The Canadian government were victorious over the native peoples and 8 of the Aboriginal leaders were hanged.
1894 –Government obtains injunction against striking Pullman workers.
1908 – Thurgood Marshall was born on this day in Baltimore, MD 1908.  Marshall was the first African American to serve on the Supreme Court, Marshall graduated from the Harvard school of law in 1933 and in 1934 began working at the NAACP. Marshall argued 32 cases before the Supreme Court of which he won 29; the best known of these was the historic civil rights case of Brown v the Board of Education.  The court ruled that separate but equal in public education could never be truly totally equal.  Marshall was appointed to the US court of appeals in 1963 by President John F. Kennedy; and in 1967 President Lyndon B. Johnson appointed him to the Supreme Court where he served for until his retirement in 1991.
1925 –Patrick Emery Lumumba independence leader and the first Prime minister of Congo was born on this day in 1925.  Shortly after his election his government was deposed by rebel forces that were supported by the United States and Belgium in a violent coup.  He was executed in 1961.
1932 –New York Governor Franklin Delano Roosevelt accepts his first nomination for president and delivers speech at the Democratic National Convention in Chicago 1932.
1932 –Amelia Earhart and Fred Noonan disappear over the Pacific Ocean.
1940 –Hitler orders the invasion of England (Operation Sea lion).
1943 –Lt. Charles Hare becomes the first black pilot to shoot down a Nazi plane.
1946 –Anthony Overton the first African American to lead a major business conglomerate died on this day.  After the end of the Civil War the former slave who was born in Louisiana 1865, moved to Kansas where he earned a law degree from Washburn College.  He founded Overton Hygienic Manufacturing Company where he created a cosmetics exclusively for African American women.  By 1927 Overton had a salaried workforce of over 400 and his company was worth over $1million dollars. His empire grew to include Victory Life Insurance, The Chicago Bee newspaper and Douglas National Bank (2nd black owned nationally chartered bank in the US).
1958 –US performs Atmospheric Nuclear Test on Bikini Island in the South Pacific.
1961 –Ernest Hemingway shoots himself today in Ketchum, Idaho. Controversy surrounds the circumstances of his death as it is widely believed that he deliberately killed himself as a result of financial woes and failing health, though the official account given by the press was that he shot himself accidentally whilst cleaning his guns.
1972 –National Black Network begins.  The NBN is the first coast to coast radio network totally owned by African Americans.  In the early 90's the network merged with the Sheridan broadcast network to form the American Urban Radio Network.
1976 –The Supreme Court rules that the death penalty was not inherently cruel or unusual.
1976 – Fall of the Republic of Vietnam; Communist North Vietnam declares their union to form the Socialist Republic of Vietnam.
1986 –The first of two days of nationwide strike against the regime of General Pinochet, Chile.  In Santiago, 18 year old student Carmen Quintana and fellow student protestor 19year old Rodrigo Rojas Denegri were beaten and set on fire by government troops.  Rodrigo died from the injuries he sustained on that day.1986 –Supreme Court upholds affirmative action in two rulings.1990 – Panic in tunnel of Mecca causing 1,426 pilgrims to be trampled to death.2001 –AbioCor self-contained artificial human heart created.2007 –President George W. Bush Commutes sentence of former aide "Scooter" Libby sparing him a two and a half year prison sentence for his part in a CIA leak.2008 –Ingrid Betancourt and 14 other FARC hostages are rescued by the Columbian armed forces.
Birthdays
1489, Thomas Cranmer, first Protestant archbishop of Canterbury
1885, Clarence Barron, American financial editor and publisher
1887, Hermann Hesse German novelist, poet and recipient of the Nobel Prize for Literature
1908, Thurgood Marshall, Supreme Court Justice
1925, Patrice, Emery Lumumba, first Prime Minister of Congo
1925, Medgar Evers, Civil Rights activist
This day in Music
1925, Born on this day, Marvin Rainwater, singer, 1957 US No.18 single 'Gonna Find Me A Bluebird', 1958 UK No.1 single 'Whole Lotta Woman.'
1926, Born on this day, Lee Allen, saxophonist, worked with Fats Domino, Little Richard, Shirley & Lee.
1930, Ahmad Jamal, hall of fame jazz pianist and composer
1940, Born on this day, Paul Williams, vocals, The Temptations, (1971 US No.1 & UK No.8 single 'Just My Imagination' and re- issued 'My Girl' UK No.2 in 1992). Died on 
17th August
 after shooting himself.1988, Michael Jackson became the first artist to have five number one singles from one album when 'Dirty Diana' went to the top of the US charts. The other No. 1 single from the same album were 'Bad' were the title track, 'I Just Can't Stop Loving You', 'The Way You Make Me Feel' and 'Man in the Mirror'.1988, Tracy Chapman started a three-week run at No.1 on the UK album chart with her self-titled debut LP. Helped by her performance at the 'Nelson Mandela's 70th Birthday Tribute Concert' at Wembley Stadium, also No.1 in the US.2002, hall of fame jazz double bassist Raymond Matthew Brown dies
Sources:
The People History
;
This Day in Labor History
;
Wikipedia List of Historical Anniversaries
;
This Day in Women's History
;
This Day in African History
;
History.com
;
History Orb
;
Yenoba
;
Selected Black Facts
;
Phil Konstantin's North American Indian History
; and
This Day in Music