Podcast: Play in new window | Download
Subscribe:
January 26, 2015 – Segment 1
Marc talks about what happened on this day in history, including the birthday of the first Black woman pilot Bessie Coleman, the birthday of political activist Angela Davis, and the day the Apollo Theater in Harlem reopened.
Transcript of this day in history included below.
This is Marc Steiner, and today is January the 26th.
(Angela Davis 1972 Interview – http://www.tubechop.com/watch/4548904)
That was political activist and scholar Angela Davis, speaking in an interview recorded in 1972. We play that because it is the birthday of the Black Liberation Fighter and former political prisoner. Angela Davis was born on this day in 1944. Happy Birthday, Angela Davis!
We celebrate the birthday of another important woman on this day. Elizabeth "Bessie" Coleman. Bessie Coleman, as she was known, was born in dire poverty in a place called Atlanta … Texas. She walked 4 miles to a one-room shack schoolhouse that had no supplies. A man in a nearby town was tortured and burned alive by a racist mob. This was her world. At 23, she fled Texas and moved to Chicago to live with her older brothers. She decided she wanted to be a pilot, but she was turned away at every aviation school — because she was a woman and because she was a Black woman. But Robert Abbott, owner of the Chicago Defender newspaper and the richest Black man in Chicago, told her to move to France. So with money she saved working as a manicurist, along with money from Abbott and another wealthy Black Chicagoan, she moved to Paris in 1920. There, she learned to fly. Though, she was given the ricketiest plane and saw a fellow student crash and burn, but she never stopped and then returned to the United States. When she came back, Bessie Coleman became a star, flying in shows across America. She refused to fly in front of segregated audiences and was hero to many. Tragically, on April 30th, 1926, 3000 feet in the air, a wrench left in the plane got stuck in the gears and she fell to her death. Ten-thousand people came to her funeral, which Ida B. Wells officiated. We remember the first Black American Woman pilot Bessie Coleman today on the anniversary of her birth.
The era we live in has the Supreme Court upholding Citizen's United and The McCutcheon case that say corporations are like people, that they should be allowed to contribute all the money they want to political campaigns. Ninety-eight years ago in 1907, another time in our history where Republicans controlled both the House and the Senate, Congress passed the Tillman Act. Let me read the opening to you:
"[This is] An Act to prohibit corporations from making money contributions in connection with political elections. Be it enacted, that it shall be unlawful for any national bank, or any corporation organized by authority of any laws of Congress, to make a money contribution in connection with any election to any political office"
And it called for fines and imprisonment of those who violated the act. Let's ponder that for a moment.
And today in 1887, in the Battle of Dogali, the Ethiopian Army Defeated the invading Italian army. This was part of the larger conflict between the Ethiopians and the Italians that began after Italy unified as a country. Italy wanted their own colonies in Africa and began occupying coastal Eritrea. The Ethiopians had the best army on the continent of Africa, and this defeat led to decades of fighting as Italy tried to become a European colonial power.
Nineteenth Century Massachusetts Governor John Albion Andrew was a radical abolitionist, who raised money for John Brown's defense, legally fought for rights of runaway slaves, was part of a defense committee that physically resisted people's re-enslavement, and was a friend of Frederick Douglass. And today in 1863 after fighting for it, he received permission from the Secretary of War to raise a militia organization for men of African Descent to fight in the Civil War.
And today in 1988, Andrew Lloyd Webber's "Phantom of the Opera," opened at the Majestic Theater in New York. It went on to become the longest running show in Broadway history.
And we remember the great Ernie Banks, who just passed away on Friday as a result of a heart attack. He was one of the greatest baseball players of all time. He was the first Black player on the Chicago Cubs, where he spent his whole career. He was known by his fans as Mr. Cub and Mr. Sunshine, who hit 512 home runs. Ernie Banks became a successful businessman and was the first Black man to own a Ford dealership. He loved his Cubs until the end. Farewell to a great ball player and a stand up man: Ernie Banks.
Here's a great song for us to think about as we go about our days on this January the 26th. An important theater in our history reopened as a venue for African Americans to perform uninhibited by the rules of racism and de facto segregation today in 1934. It gave voice and opened the door to those artists who would create modern American music. Just 11 months after opening, a young woman won this theater's amateur night. Her name was Ella Fitzgerald. Of course, I'm talking about the storied Apollo Theater in Harlem, and we're hearing music from the band that played on the theater's opening night: Benny Carter's Big Band. This is "Swinging The Blues."
(Benny Carter – Swinging The Blues – https://www.youtube.com/watch?v=eygjEs9L2Wg)
To continue your exploration of this day in history, take a look at some of our favorite sources: Charles H. Wright Museum: Today in Black History; African American Registry; BlackPast; NYTimes on this Day; EyewitnessToHistory.com; The Civil War Trust; Voices in Labor: Today in Labor History; Union Communication Services at The Worker Institute: Today in Labor History; BBC On This Day; The Holocaust History Project; PBS African American World; PBS; Today in Women's History; South African History Online; This Day In North American Indian History; Jewish Virtual Library; The People History; Wikipedia List of Historical Anniversaries; Yenoba; and This Day in Music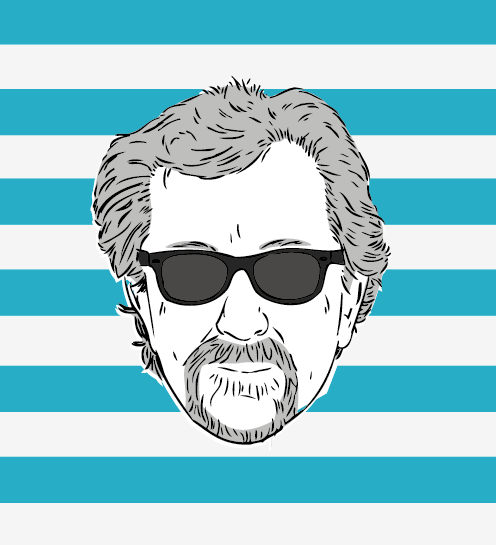 The Marc Steiner Show currently airs on The Real News Network. The show covers the topics that matter, engaging real voices, from Charm City to Cairo and beyond. Email us to share your comments with us.