Podcast: Play in new window | Download
Subscribe:
January 19, 2015 – Segment 1
Marc shares some of the events that happened on this day in history including, the birth of American poet and Baltimore resident Edgar Allan Poe, the liberation of the Lodz ghetto in Poland during World War II, and a look at the life and art of African American folk artist, Clementine Hunter.
Transcript of This Day in History included below.
The Band – The Night They Drove Old Dixie Down
https://www.youtube.com/watch?v=w69ZVHpjYAk
That was "The Night They Drove Old Dixie Down" by The Band. Today throughout the South, states celebrate the Confederacy. In Texas, it is "Confederate Heroes Day." In Alabama, Arkansas, Florida, Georgia and Mississippi it is "Robert E. Lee Day."
Today, they celebrate the fact that Georgia joined South Carolina, Florida, Mississippi, and Alabama in seceding from the United States in 1861.  Without Georgia, the Confederacy might not have survived. Georgia was key to the success of the secessionist movement. And they celebrate the birth in 1807 of General Robert E. Lee.
I think about events we remember today, about the Holocaust in Europe. What would we think if Germany celebrated Adolf Hitler's birthday?  Is this just remembering the brave men and women who died fighting for the South in a war between brethren?
Or, is this a celebration of racism, of the enslavement of Africans? Is this part of the vestiges of deep-seated racist feelings being celebrated under the cloak of historic respectability? … On this MLK day we need to wrestle with this.
Speaking of the European Holocaust in reflecting on this celebration of the Confederacy:
Today in 1945, Soviet forces liberated the Lodz Ghetto.  The Nazis established this Ghetto in 1940 with over 200,000 prisoners, men, women and children, Less than 1,000 survived Nazi occupation.  The Ghetto was run by a man named  Chaim Mordechai Rumkowski. He was one of the JudenRats who collaborated with the Nazis, tyrannically running the ghetto. He rationed the food in order to keep the inhabitants just short of starvation. One loaf of bread was to last a family 8 days.   He created industries to serve the Nazi war machine in the ghetto. That industry greatly benefited the German army, and kept the Ghetto and its inhabitants vital to the war effort.  Only 977 adults and 12 children survived. the Lodz Ghetto, which was liberated today.
And today in 1983, Nazi war criminal Klaus Barbie was arrested in Bolivia.  He was known as the "Butcher of Lyon" for his torture of French prisoners as head of the Gestapo.  He hunted down leftists, Jews and Romany Gypsies. But after the war, the United States government hired Klaus Barbie for anti-Marxist intelligence and arranged for him escape to Bolivia. He was part of the CIA team that captured Che Guevara in Bolivia in 1967. Almost twenty years later, Barbie was extradited back to France by the Bolivian government to stand trial. He was sentenced to life in prison for crimes against humanity, and he died in prison.
We celebrate the birthday of an important artist today, even though historians aren't sure whether she was born in late 1886 or early 1887. I'm talking about  Clementine Hunter, an artist that some have called the Black Grandma Moses. She was born on the Hidden Hill Plantation in Natchitoches Parish, Louisiana, a place so harsh that many think it was the inspiration for Harriet Beecher Stowe's Uncle Tom's Cabin. They moved further north in Louisiana.  She worked all day on the plantation, washed clothes at night for the Big House, raised her children, and then stole away at night or in the quiet to paint on any surface she could find – old clothes, corn stalks, pieces of wood, discarded paper.  She did so well that she in a sense bought her freedom, and she moved to Tennessee to a small place using the money she made from her work.  Clementine Hunter's work documents life on the plantation and life of Black folks in the rural south.  She should be remembered as one of our great folk artists.
And it is the Birthday of our friend, brilliant novelist and writer, and frequent guest on the Marc Steiner Show: Edwidge Danticat. She was born on this day in Port-au-Prince, Haiti in 1969.
And in 1993, we lost the iconic businessman Reginald F. Lewis to brain cancer.  Before he died, he became the richest African American in America.  He was born here in Baltimore, had an Afro American paper route, was football star at Dunbar, went on to Virginia State, and became a lawyer with a huge corporate firm in New York.  He bought his first company, a sewing company, and then went on to buy Beatrice Foods, which he turned into a billion dollar company.  He wrote a number of books, the most memorable one was Why Should White Guys Have All The Fun … so we remember this giant of a businessman and philanthropist: Reginald F Lewis.
Here's a great song and for us to think about on this January the 19th.  We celebrate the 1809 birthday of the man who created the literary genres of Detective Mysteries and Horror stories. He may have been born in Boston, but this man who wrote The Raven, The Fall of the House of Usher, The Tell Tale Heart and more — Edgar Allan Poe — belongs to Baltimore! This is Cuban musician Silvio Rodriguez's song dedicated to Edgar Allen Poe, "Trova de Edgardo." Happy Birthday, Poe.
Silvio Rodriguez – Trova de Edgardo
https://www.youtube.com/watch?v=VbEgDuK26Ts
To continue your exploration of this day in history, take a look at some of our favorite sources: Charles H. Wright Museum: Today in Black History; African American Registry; BlackPast; NYTimes on this Day; EyewitnessToHistory.com; The Civil War Trust; Voices in Labor: Today in Labor History; Union Communication Services at The Worker Institute: Today in Labor History; BBC On This Day; The Holocaust History Project; PBS African American World; PBS; Today in Women's History; South African History Online; This Day In North American Indian History; Jewish Virtual Library; The People History; Wikipedia List of Historical Anniversaries; Yenoba; and This Day in Music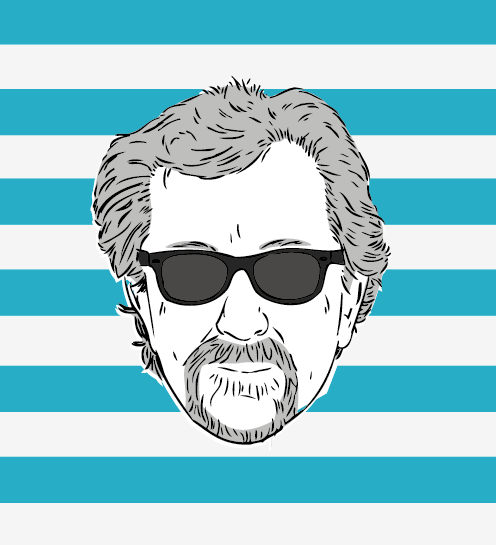 The Marc Steiner Show currently airs on The Real News Network. The show covers the topics that matter, engaging real voices, from Charm City to Cairo and beyond. Email us to share your comments with us.