Podcast: Play in new window | Download
Subscribe: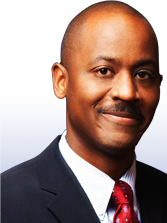 2011 just began, but the field of declared and rumored candidates for the Baltimore City mayoral race is already large and growing.  The Steiner Show will be bringing you a series of conversations with those who are thinking about a bid for mayor.  Today we'll start off with Otis Rolley, Senior Manager of Urban Policy Development.
Tomorrow Bill Cosby will be performing at a fundraiser for Otis Rolley's campaign.  Click here for tickets and more information.