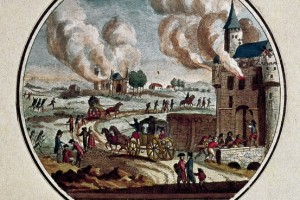 Podcast will be available soon.
November 14, 2014 – Segment 4
We speak to Dr. Francois Furstenberg, Associate Professor of History at Johns Hopkins about his new book When the United States Spoke French: Five Refugees who Shaped a Nation. The book follows a group of French émigrés who fled the French Revolution and settled in Philadelphia, where they integrated into some of the most exalted political and financial networks of the young nation. The book examines early US political culture, its economic life, and major geopolitical issues bearing on Louisiana and the Caribbean.