Podcast: Play in new window | Download
Subscribe: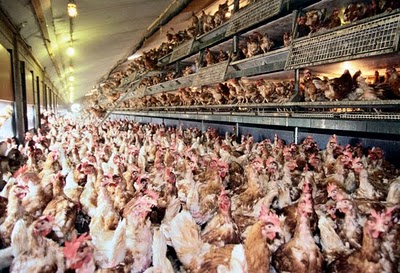 I recently moderated a panel discussion following screenings of the documentary film Food Inc. in Cape Charles, Virginia and at Salisbury University. Food Inc. looks at our country's current system of food production with a critical eye, while also exploring some alternatives. On our show today, we're going to hear some of the discussion from those panels, including questions and comments from audience members.
The panelists are chicken grower Carole Morison, farmer Ted Wycall, and two writers, David Kirby, author of Animal Factory, and Mark Winne, author of Food Rebels, Guerrilla Gardeners, and Smart Cookin' Mamas.