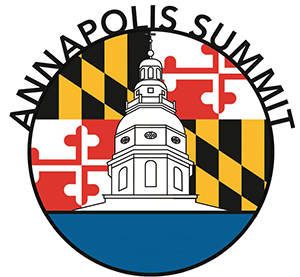 Podcast: Play in new window | Download
Subscribe: RSS
December 22, 2017 – Sports Betting in Maryland
As part of our lead up to the Annapolis Summit, we are continuing to bring you issues that will be discussed and debated in the 2018 Maryland Legislative Session. Today we examine the many questions associated with Sports Betting. Should Maryland allow legal sports betting? If so, when? Should they be at casinos only or also at the racetracks? And where should the money go? Should it be dedicated to education? What about compulsive gamblers — is this one more venue for them to lose everything? We are joined by Delegate Frank Turner, Democrat representing Howard County, and Del. Jason Buckel, Republican representing Allegany County.
The 15th Annual Annapolis Summit will be held on the Opening Day of the Maryland General Assembly, January 10, 2018, from 7:30-9:30am, at the Governor Calvert House in Annapolis. The event starts at 7:30am with a networking breakfast, and then beginning at 8:00 I will interview Governor Larry Hogan, President of the Senate Thomas V. " Mike" Miller and Speaker of the House Michael Busch. 
You can purchase tickets to the 15th Annual Annapolis Summit 
here
!