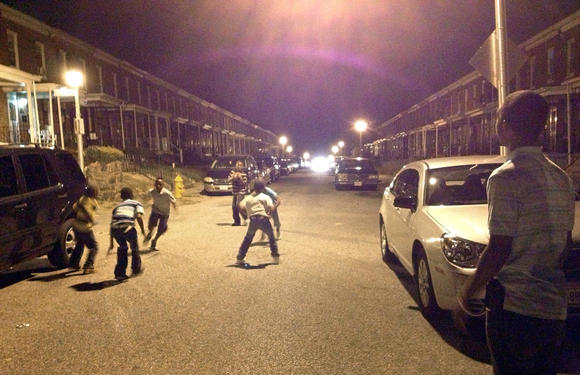 Podcast: Play in new window | Download
Subscribe: RSS
September 16, 2013 – Segment 1
At the top of the hour, Marc remembers the children lost in the 1963 Birmingham Bombing. To read the piece on Modern American Poetry he referenced, click here.
Last week Baltimore City Councilman Brandon Scott made headlines for proposing a curfew for youth, calling for young people under the age of 14 to be indoors by 9:00pm and young people aged 14-16 to be off the streets by 10:00 pm on school nights and 11:00 pm on other nights.
We begin our week with a discussion on whether or not such a curfew would be a good idea; specifically, whether it would reduce crime. Our guests will be: Councilman Brandon Scott of Baltimore's District 2; Sonia Kumar, staff attorney for the ACLU of Maryland; Jason Tashea, Juvenile Justice Policy Director for Advocates for Children & Youth; Dante Wilson, CEO and Founder of Reclaiming Our Children and Community Project; and David Brown, aide to City Councilman Carl Stokes.
[LINK]