Podcast: Play in new window | Download
Subscribe:
August 8, 2014 – Segment 1
Marc talks about what happened on this day in history, including the day the African Baptist Church was organized in Boston, the day Janis Joplin bought a headstone for the grave of her greatest influence Bessie Smith, and the day Cesar Chavez was posthumously awarded the Presidential Medal of Freedom by President Bill Clinton.
EVENTS
1793 – The insurrection of Lyon occurs during the French Revolution.
1796 – Boston African Society was established with forty-four members.
1805 – The African Baptist Church is organized in Boston, Mass.
1863 – American Civil War: following his defeat in the Battle of Gettysburg, General Robert E. Lee sends a letter of resignation to Confederate President Jefferson Davis (which is refused upon receipt).
1876 – Thomas Edison receives a patent for his mimeograph.
1942 – Quit India Movement is launched in India against the British rule in response to Mohandas Gandhi's call for swaraj or complete independence.
1960 – South Kasai secedes from the Congo.
1966 – In response to John Lennon's remark about The Beatles being bigger than Jesus, The South African Broadcasting Corporation banned all Beatles records. Also on this day The Beatles LP Revolver was released in the US, the bands seventh album featured: 'Taxman', 'Eleanor Rigby', 'I'm Only Sleeping', 'Here, There and Everywhere', 'She Said She Said', 'And Your Bird Can Sing' and 'Tomorrow Never Knows'. It spent 77 weeks on the Billboard chart peaking at No.1.
1968 – Riot, Miami, Florida. National Guard mobilized to put down rioting which erupted while Republicans were holding national convention in Miami Beach.
1969 – At a zebra crossing in London, photographer Iain Macmillan takes the photo that becomes the cover of the Beatles album Abbey Road, one of the most famous album covers in recording history.
1970 – Janis Joplin bought a headstone for the grave of her greatest influence Bessie Smith at the Mont Lawn Cemetery in Philadelphia. Blues singer Smith died in 1937 after being refused admission to a whites only hospital.
1974 – President Richard Nixon, in a nationwide television address, announces his resignation from the office of the President of the United States effective noon the next day.
1989 – Congressman George Thomas "Mickey" Leland, members of his congressional staff, and State Department officials die in a plane crash near Gambela, Ethiopia.
1902 – Delegates to the St. Paul Trades and Labor Assembly elect 35-year-old Charles James, leader of the Boot and Shoe Workers local union, as their president. He was the first African-American elected to that leadership post in St. Paul, and, many believe, the first anywhere in the nation
1903 – Cripple Creek, Colo., miners strike begins
1994 – Cesar Chavez is posthumously awarded the Presidential Medal of Freedom by President Bill Clinton, becoming the first Mexican-American ever to receive the honor
2010 – 2010 China floods: A mudslide in Zhugqu County, Gansu, China, kills more than 1,400 people.
2013 – A suicide bombing at a funeral in the Pakistani city of Quetta kills at least 31 people.
BIRTHS
1857 – Cécile Chaminade, French pianist and composer (d. 1944)
1879 – Bob Smith, American physician and surgeon, co-founded Alcoholics Anonymous (d. 1950)
1879 – Emiliano Zapata, Mexican general (d. 1919)
1907 – Benny Carter, American saxophonist, trumpet player, composer, and bandleader (d. 2003)
1920 – Jimmy Witherspoon, American singer (d. 1997)
1929 – Ronnie Biggs, English criminal (d. 2013)
1937 – Dustin Hoffman, American actor, singer, and producer
1938 – Connie Stevens, American actress, singer, director, and producer
1944 – Michael Johnson, American singer-songwriter and guitarist 1950 – Willie Hall, American drummer (The Blues Brothers, The Bar-Kays, and Booker T. & the M.G.'s)
1951 – Mohamed Morsi, Egyptian politician, 5th President of Egypt
1951 – Randy Shilts, American journalist and author (d. 1994)
1961 – The Edge, Irish singer-songwriter and guitarist (U2)
1965 – El Hefe, American guitarist and trumpet player (NOFX)
DEATHS
1965 – Shirley Jackson, American author (b. 1916)
1975 – Cannonball Adderley, American saxophonist (b. 1928)
1985 – Louise Brooks, American actress and dancer (b. 1906)
2004 – Fay Wray, Canadian-American actress (b. 1907)
Sources: The People History; This Day in Labor History; Wikipedia List of Historical Anniversaries; This Day in Women's History; This Day in African History;History.com; History Orb; Yenoba; Selected Black Facts; Phil Konstantin's North American Indian History; and This Day in Music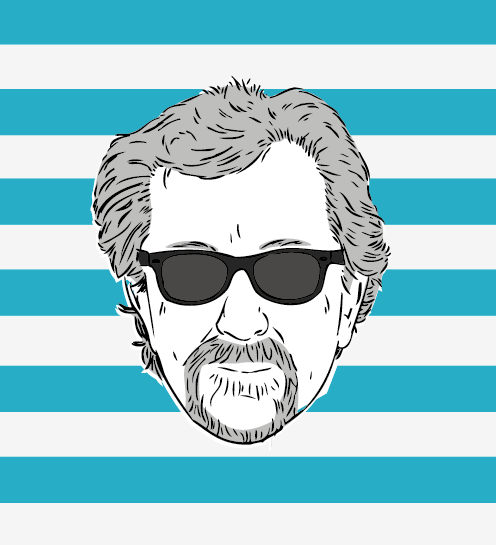 The Marc Steiner Show currently airs on The Real News Network. The show covers the topics that matter, engaging real voices, from Charm City to Cairo and beyond. Email us to share your comments with us.