Podcast: Play in new window | Download
Subscribe:
August 6, 2014 – Segment 1
Marc shares come of the events that happened on this day in history, including the founding of Bogotá, Colombia, the independent of Bolivia, and the death of Rick James.
EVENTS 
1538 – Bogotá, Colombia, is founded by Gonzalo Jiménez de Quesada.
1806 – Francis II, the last Holy Roman Emperor, abdicates ending the Holy Roman Empire.
1825 – Bolivia gains independence from Spain.
1861 – The United Kingdom annexes Lagos, Nigeria.
1870 – White conservatives suppressed Black vote and captured Tennessee legislative in election marred by assassinations and widespread violence. Campaign effectively ended Radical Reconstruction in North Carolina. The conservative legislature impeached Governor Holden on December 14.
1890 – At Auburn Prison in New York, murderer William Kemmler becomes the first person to be executed by electric chair.
1901 – Kiowa land in Oklahoma is opened for white settlement, effectively dissolving the contiguous reservation.
1926 – In New York, New York, the Warner Bros.' Vitaphone system premieres with the movie Don Juan starring John Barrymore.
1930 – Judge Joseph Force Crater steps into a taxi in New York and disappears never to be seen again.
1940 – Estonia was illegally annexed by the Soviet Union.
1941 – Black private and white military policeman shot to death on bus in North Carolina during fight between Black and white soldiers. This was the first of a series of serious racial incidents (between Black and white soldiers and Black soldiers and white civilians) which continued throughout the war.
1944 – The Warsaw Uprising occurs on August 1. It is brutally suppressed and all able-bodied men in Krakow are detained afterwards to prevent a similar uprising–the Krakow Uprising (1944)– that was planned but never carried out. (NOTE: THIS IS NOT THE WARSAW GHETTO RISING)
1945 – World War II: Hiroshima, Japan is devastated when the atomic bomb "Little Boy" is dropped by the United States B-29 Enola Gay. Around 70,000 people are killed instantly, and some tens of thousands die in subsequent years from burns and radiation poisoning.
1960 – Cuban Revolution: Cuba nationalizes American and foreign-owned property in the nation.
1962 – Jamaica becomes independent from the United Kingdom.
1964 – Prometheus, a bristlecone pine and the world's oldest tree, is cut down.
1965 – US President Lyndon B. Johnson signs the Voting Rights Act of
1965 into law. 1988 – The Tompkins Square Park Riot in New York City spurs a reform of the NYPD, held responsible for the event.
1990 – Gulf War: the United Nations Security Council orders a global trade embargo against Iraq in response to Iraq's invasion of Kuwait.
1991 – Tim Berners-Lee releases files describing his idea for the World Wide Web. WWW debuts as a publicly available service on the Internet. Abdel Aziz stages a coup d'état in Mauritania, overthrowing president Sidi Ould Cheikh Abdallahi.
2011 – A march in protest of the death of Mark Duggan in Tottenham, London, ends in a riot, sparking off a wave of rioting throughout the country over the following four nights.
BIRTHS
1809 – Alfred, Lord Tennyson, English poet (d. 1892)
1861 – Edith Roosevelt, American wife of Theodore Roosevelt, 27th First Lady of the United States (d. 1948)
1911 – Lucille Ball, American actress, singer, and producer (d. 1989)
1917 – Robert Mitchum, American actor and singer (d. 1997)
1924 – Samuel Bowers, American militant, co-founded White Knights of the Ku Klux Klan (d. 2006)
1928 – Andy Warhol, American painter and photographer (d. 1987)
1929 – Mike Elliott, Jamaican saxophonist (The Foundations)
1931 – Chalmers Johnson, American scholar and author (d. 2010)
1938 – Paul Bartel, American actor, director, and screenwriter (d. 2000)
1969 – Elliott Smith, American singer-songwriter and guitarist  (d. 2003)
1970 – M. Night Shyamalan, Indian-American director, producer, and screenwriter
1972 – Geri Halliwell, English singer-songwriter, dancer, and actress (Spice Girls)
1976 – Soleil Moon Frye, American actress
DEATHS
1221 – Saint Dominic, Spanish priest, founded the Dominican Order (b. 1170)
1623 – Anne Hathaway, English wife of William Shakespeare (b. 1555 or 1556)
1914 – Ellen Axson Wilson, American wife of Woodrow Wilson, 29th First Lady of the United States (b. 1860)
1931 – Bix Beiderbecke, American cornet player, pianist, and composer (The Wolverines) (b. 1903)
1969 – Theodor W. Adorno, German sociologist and philosopher (b. 1903)
1973 – Fulgencio Batista, Cuban colonel and politician, 9th President of Cuba (b. 1901)
1973 – Memphis Minnie, American singer-songwriter (b. 1897)
1976 – Gregor Piatigorsky, Russian-American cellist (b. 1903)
1983 – Klaus Nomi, German singer-songwriter and actor (b. 1944)
2004 – Rick James, American singer-songwriter and producer (The Mynah Birds) (b. 1948)
Sources: The People History; This Day in Labor History; Wikipedia List of Historical Anniversaries; This Day in Women's History; This Day in African History;History.com; History Orb; Yenoba; Selected Black Facts; Phil Konstantin's North American Indian History; and This Day in Music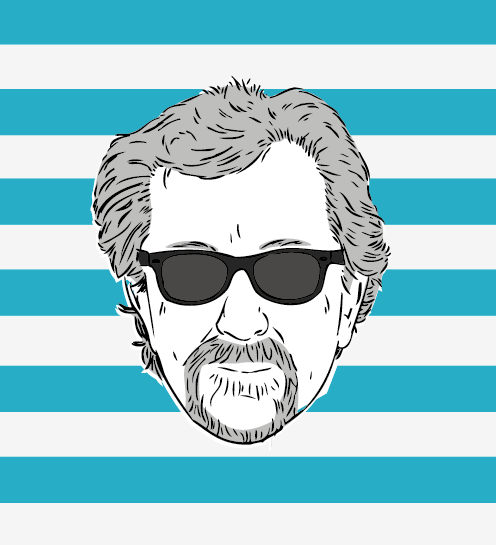 The Marc Steiner Show currently airs on The Real News Network. The show covers the topics that matter, engaging real voices, from Charm City to Cairo and beyond. Email us to share your comments with us.