Podcast: Play in new window | Download
Subscribe: RSS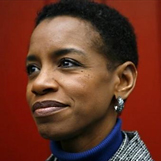 New! Congresswoman Donna Edwards discusses the housing crisis and the war in Iraq. Then, hear a debate on why oil costs so much, and what can be done about it–and our energy future.
For the first 15 minutes of the show, Marc was joined by Congresswoman Donna Edwards. She is Maryland's brand new congressional representative from District 4 and the first black woman ever elected to Congress from out state. She joined Marc to share her agenda in Washington and to give her thoughts on the biggest issues of the day.
Then, Marc and his guests examined high oil prices and the underlying causes. What role does speculation play in the cost of gas? Should government aggressively regulate the futures market? What about a windfall profits tax? Would that discourage development? We'll examine all these ideas and more with:
Tyson Slocum (left), director of Public Citizen's energy initiative
Bob Carpenter (right), economics professor at UMBC
Links for further reading:
Enjoy the show!