Podcast: Play in new window | Download
Subscribe:
April 25, 2014 – Segment 1
Marc talks about what happened on this day in history, including the Thornton Affair that triggered the Mexican-American War, the birthday of Ella Fitzgerald, and the day Lisa "Left Eye" Lopes died.
EVENTS
1644 – The Chongzhen Emperor, the last Emperor of Ming Dynasty China, commits suicide during a peasant rebellion led by Li Zicheng.
1707 – The Habsburg army is defeated by Bourbon army at Almansa (Spain) in the War of the Spanish Succession.
1792 – Highwayman Nicolas J. Pelletier becomes the first person executed by guillotine.
1792 – La Marseillaise (the French national anthem) is composed by Claude Joseph Rouget de Lisle.
1846 – Thornton Affair: Open conflict begins over the disputed border of Texas, triggering the Mexican–American War.
1847 – The last survivors of the Donner Party are out of the wilderness.
1849 – The Governor General of Canada, Lord Elgin, signs the Rebellion Losses Bill, outraging Montreal's English population and triggering the Montreal Riots.
1886 – The New York Times declares the struggle for an 8-hour workday to be "un-American" and calls public demonstrations for the shorter hours "labor disturbances brought about by foreigners." Other publications declare that an eight-hour workday day would bring about "loafing and gambling, rioting, debauchery and drunkenness"
1898 – Spanish–American War: The United States declares war on Spain.
1916 – Easter Rebellion: The United Kingdom declares martial law in Ireland.
1920 – At the San Remo conference, the principal Allied Powers of World War I adopt a resolution to determine the allocation of Class "A" League of Nations mandates for administration of the former Ottoman-ruled lands of the Middle East.
1923 – IWW Marine Transport Workers begin West Coast strike
1944 – The United Negro College Fund is incorporated.
1945 – The Nazi occupation army surrenders and leaves Northern Italy after a general partisan insurrection by the Italian resistance movement; the puppet fascist regime dissolves and Benito Mussolini tries to escape. This day is taken as symbolic of the Liberation of Italy.
1945 – The last German troops retreat from Finland's soil in Lapland, ending the Lapland War. Military acts of Second World War end in Finland.
1950 – Charles "Chuck" Cooper first African American ever drafted by an NBA team; picked by the Boston Celtics
1953 – Francis Crick and James D. Watson publish "Molecular Structure of Nucleic Acids: A Structure for Deoxyribose Nucleic Acid" describing the double helix structure of DNA.
1965 – Teenage sniper Michael Andrew Clark kills three and wounds six others shooting from a hilltop along Highway 101 just south of Santa Maria, California.
1969 – The Reverend Ralph David Abernathy and 100 others are arrested while picketing a Charleston, S.C., hospital in a demand for union recognition
1970 – The Jackson Five started a two week run at No.1 on the US singles chart with 'ABC'.
1974 – Carnation Revolution: A leftist military coup in Portugal overthrows the fascist Estado Novo regime and establishes a democratic government.
1975 – As North Vietnamese forces close in on the South Vietnamese capital Saigon, the Australian Embassy is closed and evacuated, almost ten years to the day since the first Australian troop commitment to South Vietnam.
1978 – Supreme Court rules that employers may not require female employees to make larger contributions to pension plans in order to obtain the same monthly benefits as men
1982 – Israel completes its withdrawal from the Sinai Peninsula per the Camp David Accords.
1982 – Paul McCartney and Stevie Wonder were at No.1 on the UK singles chart with 'Ebony And Ivory.' This was McCartney's 24th No.1 hit single as a songwriter. The title was inspired by McCartney hearing Spike Milligan say "black notes, white notes, and you need to play the two to make harmony folks!". It was later named as the tenth worst song of all time by Blender magazine and in 2007 was named the worst duet in history by BBC 6 Music listeners.
2005 – The final piece of the Obelisk of Axum is returned to Ethiopia after being stolen by the invading Italian army in 1937.
2005 – Bulgaria and Romania sign accession treaties to join the European Union.
2005 – One hundred seven people die in Amagasaki rail crash in Japan.
2007 – Boris Yeltsin's funeral – the first to be sanctioned by the Russian Orthodox Church for a head of state since the funeral of Emperor Alexander III in 1894.
BIRTHS
1599 – Oliver Cromwell, English general and politician (d. 1658)
1917 – Ella Fitzgerald, American singer (d. 1996)
1923 – Albert King, American singer-songwriter, guitarist, and producer (d. 1992)
1928 – Cy Twombly, American-Italian painter and sculptor (d. 2011)
1933 – Jerry Leiber, American songwriter and producer (d. 2011)
1940 – Al Pacino, American actor and director
1949 – Dominique Strauss-Kahn, French economist, lawyer, and politician
1961 – Dinesh D'Souza, Indian-American educator and author
1964 – Hank Azaria, American actor and director
1965 – John Henson, American puppeteer and voice actor (d. 2014)
1969 – Renée Zellweger, American actress and producer
DEATHS
1988 – Valerie Solanas, American author (b. 1936)
1988 – 1988, Carolyn Franklin the Younger sister of Aretha Franklin, died of breast cancer at the age of 43. Released numerous albums throughout the 1970s, had the 1973 No.1 R&B hit' Angel'. She appeared as one of Aretha's background singers in the 1980 movie The Blues Brothers.
1990 – Dexter Gordon, American saxophonist, composer, and actor (b. 1923)
1992 – Yutaka Ozaki, Japanese singer (b. 1965)
1995 – Ginger Rogers, American actress, singer, and dancer (b. 1911)
2002 – Lisa "Left Eye" Lopes, American singer-songwriter and dancer (TLC) (b. 1971)
Sources: The People History; This Day in Labor History; Wikipedia List of Historical Anniversaries; This Day in Women's History; This Day in African History;History.com; History Orb; Yenoba; Selected Black Facts; Phil Konstantin's North American Indian History; and This Day in Music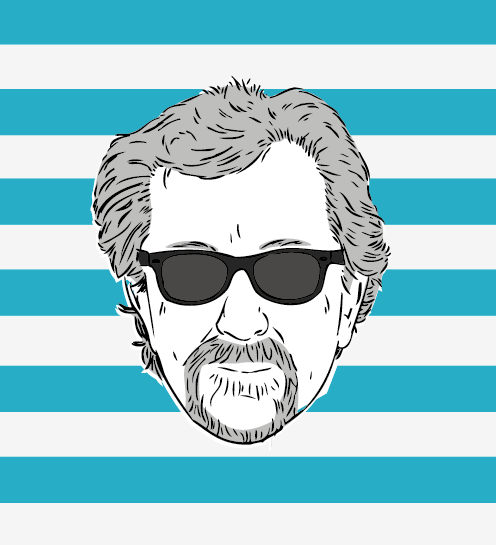 The Marc Steiner Show currently airs on The Real News Network. The show covers the topics that matter, engaging real voices, from Charm City to Cairo and beyond. Email us to share your comments with us.