Podcast: Play in new window | Download
Subscribe: RSS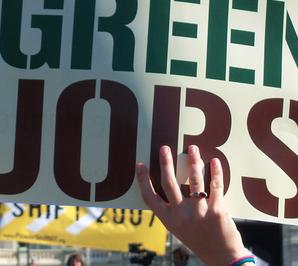 In our first hour, we take our weekly look at sustainability issues: in our city, our country, and the rest of the world. Today, we take our first deep look at the economy and its role in sustainability.
In President Obama's stimulus package, 62 billion dollars were allocated to "green" initiatives, covering everything from energy efficient retrofits for low income homes to new job training.
Obviously, this means big changes for our economy. What kind of changes? How will those changes affect us?
Today's panel included: