Podcast: Play in new window | Download
Subscribe:
April 20, 2015 – Segment 1
Marc talks about what happened on this day in history, including the birthday of Lionel Hampton, the day the Civil Rights Act of 1871 was passed; and the day Billie Holiday recorded "Strange Fruit".
Transcript of this day in history included below.
This is Marc Steiner, and today is April the 20th.
(Flying Home by Lionel Hampton)
That's Flying Home, by Lionel Hampton. Hampton was a jazz vibraphonist, pianist, and bandleader. Some of the greatest musicians of the classic jazz era got their start in his orchestra, including Clifford Brown, Wes Montgomery, Dinah Washington, and Dizzy Gillespie. Lionel Hampton was born on this day in 1908.
And today, Cuban exiles, who left their country when Fidel Castro's revolution took power, invaded Cuba in a heavily-armed assault, which was backed by US ships, planes and the CIA. It was known as the Bay of Pigs, and on this day in 1961, all of the Cuban exiles surrendered to the Cuban Army.
The Civil Rights Act of 1871 was passed today. It was popularly known as the Ku Klux Klan Act. Since it's founding in 1866, the KKK had become a powerful force, attacking newly freed African Americans who sought political power and participation. President Grant wanted the power to send in federal troops to protect the 14th Amendment, so this Civil Rights Act was passed as the Civil War spilled into violence well past the armistice between the Union and the Confederacy.
Today is the anniversary of two horrible disasters.
In 1999 at Columbine High School in Littleton, Colorado, 13 people are killed and 21 others are injured when two students opened fire on students and faculty at the school. It led to a nationwide debate on curbing access to firearms
And on this day, while still trying to recover from Hurricane Katrina, the Gulf of Mexico faced another disaster when the Deepwater Horizon Oil Platform exploded in 2010, It killed 11 workers and over 200 million gallons of crude oil spilled into the gulf. The effects are still being felt, oil washing to shores and fisheries depleted.,
This is the Birthday of one of America's great women, Dorothy Height, President of the National Council of Negro Women, political power house on Capitol Hill, and collaborator with Martin Luther King and A Philip Randolph, she was born on this day in 1912 and she only left us 5 years ago when she passed at 98 in 2010.
Here's a song to think about today, April the 20th. In 1939, Billie Holiday recorded "Strange Fruit," a song that stood up to the terrorists in the American South who lynched Black people with abandon. It was first written as a poem by Abel Meeropol, an American teacher and revolutionary, who wrote Strange Fruit when he saw photos of the lynchings of Abe Smith and Tom Shipp in Marion, Indiana. Billie Holiday, who always claimed she helped write the music, never stopped singing this song even when her life and career were threatened.
(Billie Holiday – Strange Fruit)
To continue your exploration of this day in history, take a look at some of our favorite sources: Charles H. Wright Museum: Today in Black History; African American Registry; BlackPast; NYTimes on this Day; EyewitnessToHistory.com; The Civil War Trust; Voices in Labor: Today in Labor History; Union Communication Services at The Worker Institute: Today in Labor History; BBC On This Day; The Holocaust History Project; PBS African American World; PBS; Today in Women's History; South African History Online; This Day In North American Indian History; Jewish Virtual Library; The People History; Wikipedia List of Historical Anniversaries; Yenoba; and This Day in Music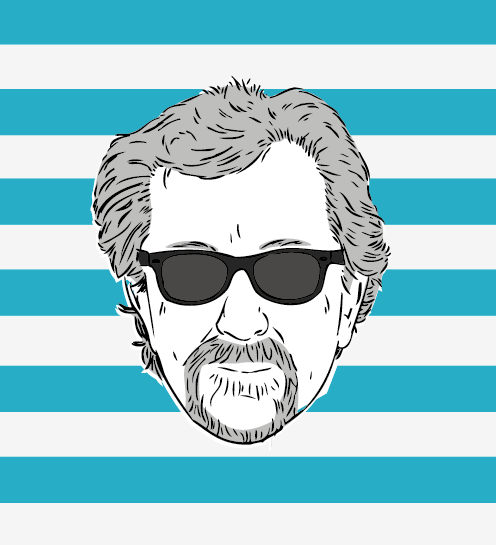 The Marc Steiner Show currently airs on The Real News Network. The show covers the topics that matter, engaging real voices, from Charm City to Cairo and beyond. Email us to share your comments with us.