Podcast: Play in new window | Download
Subscribe: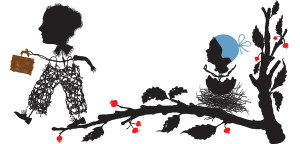 July 23, 2013 – Segment 2
We talk to Stephanie Coontz, who teaches history and family studies at the Evergreen State College in Olympia, Washington, and is Director of Research and Public Education for the Council on Contemporary Families. Coontz is also the author of A Strange Stirring: The Feminine Mystique and American Women at the Dawn of the 1960s and The Way We Never Were: American Families and the Nostalgia Trap.
We discuss her recent opinion piece in the New York Times, "Why Gender Equality Stalled", which marked the 50th anniversary of Betty Friedan's The Feminine Mystique and explored the structural challenges to gender equality today.