Podcast: Play in new window | Download
Subscribe:
February 20, 2014 – Segment 1
Marc looks back at some of the events that happened on this day in history, including the establishment of the US Postal Service, Jimi Hendrix's stage debut, the death of abolitionist Frederick Douglass, and the birth of Nirvana's Kurt Cobain.
EVENTS
1472 – Orkney and Shetland are pawned by Norway to Scotland in lieu of a dowry for Margaret of Denmark.1792 – The Postal Service Act, establishing the United States Post Office Department, is signed by President George Washington.
1816 – Rossini's opera The Barber of Seville premieres at the Teatro Argentina in Rome.
1835 – Concepción, Chile is destroyed by an earthquake.1864 – American Civil War: Battle of Olustee occurs – the largest battle fought in Florida during the war.1865 – End of the Uruguayan War, with a peace agreement between President Tomás Villalba and rebel leader Venancio Flores, setting the scene for the destructive War of the Triple Alliance.1877 – Tchaikovsky's ballet Swan Lake receives its première performance at the Bolshoi Theatre in Moscow.
1909 – Publication of the Futurist Manifesto in the French journal Le Figaro.
1921 – The Young Communist League of Czechoslovakia is founded.
1931 – The Congress of the United States approves the construction of the San Francisco – Oakland Bay Bridge by the state of California.
1933 – The Congress of the United States proposes the Twenty-first Amendment to the United States Constitution that will end Prohibition in the United States.
1933 – Adolf Hitler secretly meets with German industrialists to arrange for financing of the Nazi Party's upcoming election campaign.
1935 – Caroline Mikkelsen becomes the first woman to set foot in Antarctica.
1943 – American movie studio executives agree to allow the Office of War Information to censor movies.
1952 – Emmett Ashford becomes the first African-American umpire in organized baseball by being authorized to be a substitute umpire in the Southwestern International League.
1960 – Jimi Hendrix made his stage debut when he played a show at a High School in Seattle.
1962 – Mercury program: While aboard Friendship 7, John Glenn becomes the first American to orbit the earth, making three orbits in 4 hours, 55 minutes.
1968 – State troopers used tear gas to stop demonstrations at Alcorn A&M College.
1987 – Unabomber: In Salt Lake City, a bomb explodes in a computer store.
1988 – The Nagorno-Karabakh Autonomous Oblast votes to secede from Azerbaijan and join Armenia, triggering the Nagorno-Karabakh War.
1989 – An IRA bomb destroys a section of a British Army barracks in Ternhill, England
1991 – A gigantic statue of Albania's long-time leader, Enver Hoxha, is brought down in the Albanian capital Tirana, by mobs of angry protesters.
1991 – Bob Dylan was awarded a lifetime achievement award at the 33rd annual Grammy' Awards.
1998 – American figure skater Tara Lipinski becomes the youngest gold-medalist at the Winter Olympics in Nagano, Japan.
2005 – Spain becomes the first country to vote in a referendum on ratification of the proposed Constitution of the European Union, passing it by a substantial margin, but on a low turnout.
2009 – Two Tamil Tigers aircraft packed with C4 explosives en route to the national airforce headquarters are shot down by the Sri Lankan military before reaching their target, in a kamikaze style attack.
2010 – In Madeira Island, Portugal, heavy rain causes floods and mudslides, resulting in at least 43 deaths, in the worst disaster in the history of the archipelago.
2013 – The smallest Extrasolar planet, Kepler-37b is discovered.
BIRTHS
1901 – Muhammad Naguib, Egyptian general and politician, 1st President of Egypt (d. 1984)
1902 – Ansel Adams, American photographer (d. 1984)
1920 – Yevgeny Dragunov, Russian weapons designer, designed the Dragunov sniper rifle (d. 1991)
1925 – Robert Altman, American director and screenwriter (d. 2006)
1927 – Roy Cohn, American lawyer (d. 1986)
1927 – Actor and thespian Sidney Poitier born.
1935 – Ellen Gilchrist, American writer
1936 – Jazz singer, actress, Nancy Wilson born in Chillicothe, Ohio
1941 – Buffy Sainte-Marie, Canadian-American singer-songwriter and producer
1943 – Mike Leigh, English director
1946 – J. Geils, American singer-songwriter and guitarist (The J. Geils Band)
1949 – Mab Segrest, American author and activist
1954 – Patty Hearst, American actress
1963 – Charles Barkley, American basketball player and sportscaster
1967 – Kurt Cobain, American singer-songwriter and guitarist (Nirvana) (d. 1994)
1967 – Lili Taylor, American actress
1988 – Rihanna, Barbadian-American singer-songwriter and actress
DEATHS
1895 – Frederick Douglass, American author, abolitionist, and activist (b. 1818)
1993 – Ferruccio Lamborghini, Italian businessman, founded Lamborghini (b. 1916)
1999 – Sarah Kane, English playwright (b. 1971)
1999 – Gene Siskel, American journalist and critic (b. 1946)
2005 – Sandra Dee, American actress (b. 1944)
2005 – Hunter S. Thompson, American journalist and author (b. 1937)
2010 – Alexander Haig, American general and politician, 59th United States Secretary of State (b. 1924)
Sources: The People History; Wikipedia List of Historical Anniversaries; This Day in Women's History; This Day in African History;History.com; History Orb; Yenoba; Selected Black Facts; Phil Konstantin's North American Indian History; and This Day in Music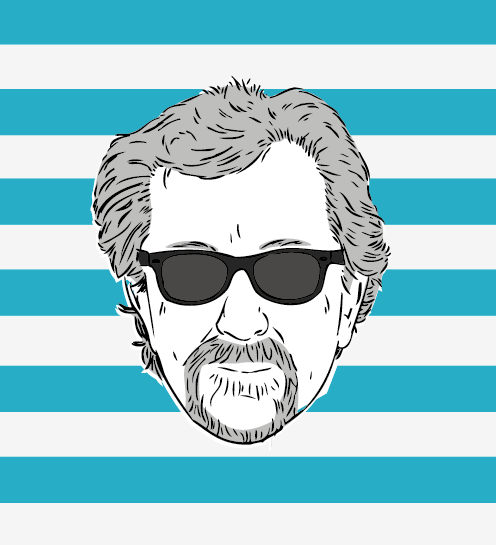 The Marc Steiner Show currently airs on The Real News Network. The show covers the topics that matter, engaging real voices, from Charm City to Cairo and beyond. Email us to share your comments with us.