Podcast: Play in new window | Download
Subscribe: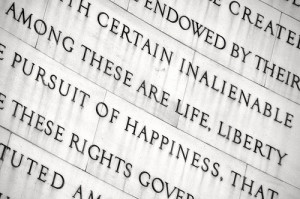 April 10, 2014 – Hour 2
This week is the WEAA Happiness Spring Membership Drive, so tune in for compelling topics and wonderful premiums! Now is your opportunity to support the station you have come to love: WEAA, THE Voice of the Community. Call 410-319-8888 or visit weaa.org to make your pledge of support during the show.
What does "happiness" mean to you? Keeping in theme with WEAA's "Happiness Spring Membership Drive," join us for a discussion about the pursuit of happiness!  We will examine what that phrase meant to the founders of the United States, what it means to us today, and how we can create a world where everyone has the right to happiness. Joining us for this conversation are Dr. Kimberly Moffitt, Assistant Professor of American Studies at UMBC;  Jeff Singer, Founder and former Executive Director of Health Care for the Homeless and instructor at the University of Maryland School of Social Work; and Alex Boston, former director of Homeless Services in Baltimore City and Country Director for the Peace Corps in Kyrgyzstan and Jordan.