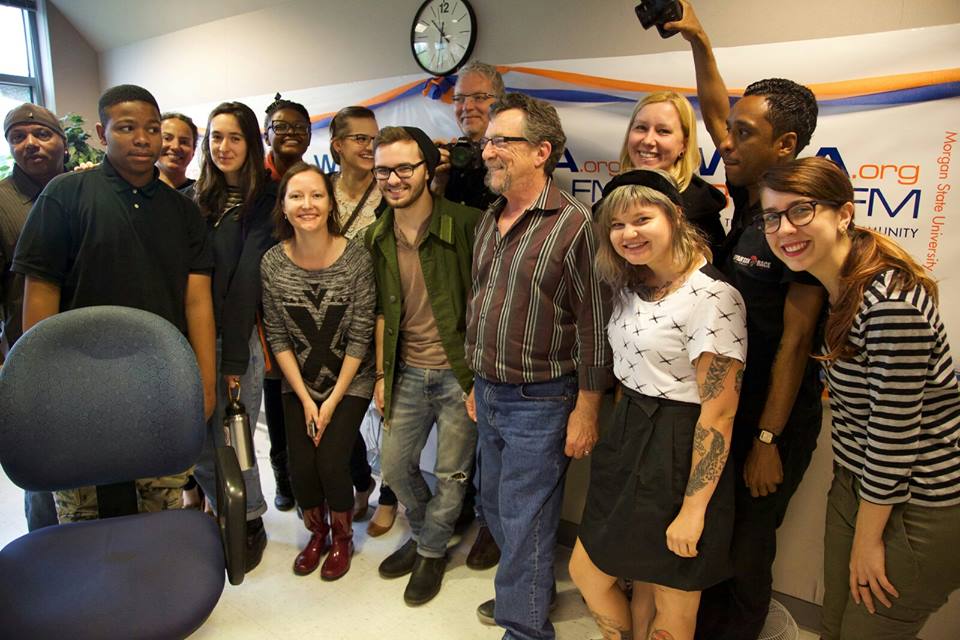 Podcast: Play in new window | Download
Subscribe: RSS
May 16, 2014 – Segment 2
We have a special audio offering, as we end our week-long series in conjunction with students from the Post-industrial Places Project (PIPP) at the University of Maryland Baltimore County (UMBC): Stories of Deindustrialized Baltimore. First we will hear the voices of individuals directly affected by the deindustrialization.
Next we turn to a roundtable discussion with UMBC Students who worked on the project: Nailah Henry, Media & Communications Studies and Social Work double major; D'Arcy Placilla, American Studies major; Zoe Gensheimer, Visual Arts major; Calvin Perry, American Studies major; and Bonnie Bowen, Graduating American Studies major focus in education, whose husband worked at Sparrows Point until it closed.
Then, members of the Sparrows Point and Curtis Bay Community Talk About the Future: Michael Lewis, Financial Officer of United Steel Workers local union 9477, who worked at Sparrows Point for 34 years; Chanan Delivuk, Baltimore artist and graduate student in the Master of Fine Arts program in Imaging and Digital Arts at UMBC, who grew up in Curtis Bay and currently has a plot in the community garden; Gary Brown, Benjamin Franklin High School junior who is manager of the TriVeggie Food Market program, a mobile farmer's market, at the Filbert Street Community Garden; and Stephanie Garcia, Americorps intern with the Filbert Street Community Garden
The UMBC students will be promoting a fundraising event to raise money for the Filbert Street Community Garden. The Garden Gala Fundraiser is taking place this Sunday, May 18th from 4pm to 9pm at the 2640 Space, located at 2640 St. Paul Street in Charles Village. It's an evening of food, music, silent auctions, raffles, and games. Tickets can be purchased at the event, or onmissiontix.com.