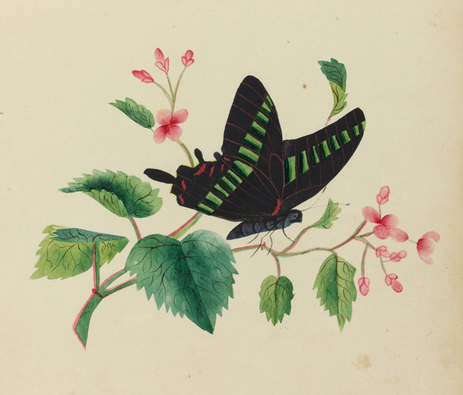 Podcast: Play in new window | Download
Subscribe: RSS
September 8, 2014 – Segment 1
Marc talks about what happened on this day in history, including the day Michelangelo's 'David' was unveiled in Florence in 1504, the day abolitionist Sarah Mapps Douglass died, and the birthday of Ruby Nell Bridges Hall, the first African American child to attend an all white elementary school in the South.
Independence Day, celebrates the independence of Macedonia from Yugoslavia in 1991
International Literacy Day (International)
The first day of Fiesta de Santa Fe, marked by the burning of the Zozobra (New Mexico)
1504 –Michelangelo's David unveiled in Florence
1565 –A Spanish expedition established the first permanent European settlement in North America at Present-day St. Augustine, Florida
1664 –The Dutch surrendered New Amsterdam to the British, who named it New York.
1781 –American Revolutionary War: The Battle of Eutaw Springs in South Carolina
1882 –Abolitionist Sarah Mapps Douglass, died.  Mapps was born in Philadelphia, Pennsylvania in 1806 to one of the many prosperous free Black families that were at the core of the city's abolitionist movement.  Douglass founded a school for Black children and in in 1837 served a sa member of the Anitslavery Convention of American Women.
1883 –The North Pacific Railway, was completed in a ceremony at gold Creek, Montana.  Former president Ulysses S. Grant drove in the final "golden spike" in an event attended by rail and political luminaries.
1888 –In London. The body of Jack the Ripper's second murder victim, Annie Chapman is found
1888 –In England the first six Football League matches are played
1892 –The pledge of Allegiance is first recited
1926 –Germany is admitted to the League of Nations
1930 –3M begins marketing Scotch transparent tape
1935 –US senator from Louisiana, Huey Long nicknamed "Kingfish," is fatally shot in the Louisiana State Capitol building.
1941 –World War II: Siege of Leningrad begins.
1943 –World War II: United States General Dwight D. Eisenhower publicly announces the Allied armistice with Italy.
1965 –Actress and singer, Dorothy Jean Dandridge died.
1966 –The TV series "Star Trek" premiered on NBC
1998 –The Real IRA announce a ceasefire
1971 –In Washington D.C., the John F. Kennedy Center for the Performing Arts is inaugurated, with the opening feature being the premiere of Leonard Bernstein's Mass
1975 –US Air Force Tech Sergeant Leonard Matlovich, a decorated veteran of the Vietnam War, appears in his Air Force uniform on the cover of time magazine with headline "I Am A Homosexual".
1981 –Civil rights leader Roy Wilkins died.
1987 –The Evans-Tibbs House in Washington, D.C. is listed on the National Register of Historic Places.  The house was the home to Lillian Evanti one of he first internationally acclaimed African American female opera singers.
1988 –Yellowstone National Park is closed for the first time in U.S. history due to ongoing fires
1991 –The Republic of Macedonia becomes independent.
1157 –Richard I of England
1588 –Marin Mersenne, French philosopher and theologian
1828 –Margaret Olivia Sage, American philanthropist
1863 –Jessie Wilcox Smith, American painter and illustrator
1925 –Peter Sellers, English actor, singer and songwriter
1954 –Ruby Nell Bridges Hall, the first African American child to attend an all white elementary school in the south.
This day in music: Birthdays
1841-AntoninDvořák, Czech composer.
1897 –Country singer Jimmie Rodgers, American singer and songwriter, born in Meridan, Mississippi.  Rodgers was known as "The Father of Country Music" and was one of the first country music superstars.
1923 –Bassist Wilbur Ware was born in Chicago, Il.  Ware is a legendary bassist and performed in may groups. The World War II veteran arrived on the Chicago Jazz scene and went on to enjoy an illustrious career in Jazz music performing with the likes of Thelonius Monk, Robert Griffin and John Coltrane.   In 1957 Ware released "Chicago Sound!" his first album as band leader.                                                              
1932 –Patsy Cline, country singer born in Winchester, Virginia.  Popular singles include "Walkin' After Midnight", "I Fall to Pieces" and "Crazy"
1952 –Ray Charles recorded his first session for Atlantic Records.  Over the next few years he would record many top 40 hits under the Atlantic Record label including "I Got a Woman" and "What'd I Say"
1956 –Eddie Cochran signs with Liberty Records where her released the singles"Summertime Blues" and "C'mon Everybody"
1957 –Reet Petite' by Jackie Wilson was released
1973 –Marvin Gaye started a two week run at No.1 with the hit single "Lets Get it on"
1989 –Rapper Cowboy of Grandmaster Flash and the Furious Five dies of complications from AIDS.
Sources: The People History; This Day in Labor History; Wikipedia List of Historical Anniversaries; This Day in Women's History; This Day in African History;History.com; History Orb; Yenoba; Selected Black Facts; Phil Konstantin's North American Indian History; and This Day in Music