Podcast: Play in new window | Download
Subscribe: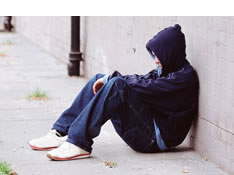 Today's program, part of our ongoing series of stories with Urbanite magazine, addressed the problem of truancy.  Marc spoke with Robert Balfanz, a researcher at the Johns Hopkins Center for Social Organization of Schools (CSOS).  He is also associate director of the Talent Development Middle and High School Project, which used CSOS research to start a school designed to help more students graduate from high school.  In 2008, the school graduated 84 percent of its first class. 
You can read Marc's interview with Dr. Balfanz on the Urbanite website.