Podcast: Play in new window | Download
Subscribe: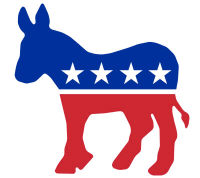 The Democratic National Convention kicked off its first official day yesterday in Charlotte, NC with speakers who set the tone for the convention, including Maryland Governor Martin O'Malley. We host a roundtable discussion to talk about the DNC and what it means for the election.
We also receive calls from Maryland Governor Martin O'Malley and Delegate Mary Washington about their experiences thus far in Charlotte at the DNC.
To learn more about the Suffolk University Poll of Unlikely Voters mentioned in this podcast, please click here.