Podcast: Play in new window | Download
Subscribe: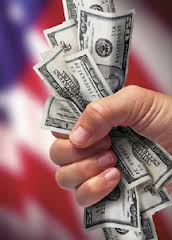 In this presidential election, millions and millions of dollars are spent by both sides, with much of that money going towards targeted campaign ads. The Citizens United decision and the rise of Super PACs have been central to the debate over whether or not campaign finance reform is necessary. Tonight we start the conversation about money in the 2012 Election with:
We also receive a call from Maryland Lieutenant Governor Anthony Brown about his experiences at the Democratic National Convention in Charlotte.