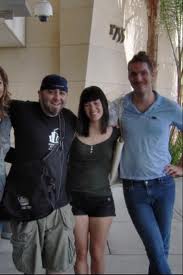 Next, we're joined in-studio by the master chefs and artisans of Baltimore's own Charm City Cakes. Charm City Cakes is perhaps best known as the subject of the Food Network's Ace of Cakes, a reality show exploring the personalities and challenges involved in running a custom cake shop in Baltimore City.
We'll hear from:
Duff Goldman, owner of Charm City Cakes
Anna Ellison, Artistic Director
Geof Manthorne, General Manager
Elena Fox, Cake Decorator
Benjamin Turner, Cake Builder and Decorator
This show is a rebroadcast.  To listen to the podcast, click here.