Podcast: Play in new window | Download
Subscribe:
September 4, 2014 – Segment 1
Marc talks about what happened on this day in history, including the day Bowie State College was established in 1865, the day of the Clinton Massacre in Mississippi in 1875, and the day Arkansas Governor Orval Faubus called on the National Guard to prevent African American students from enrolling in Central High School.
EVENTS
1781 – Los Angeles is founded as El Pueblo de Nuestra Señora La Reina de los Ángeles de Porciúncula (The Village of Our Lady, the Queen of the Angels of Porziuncola) by 44 Spanish settlers, at least 26 of whom were of African descent..
1797 – Coup of 18 Fructidor in France.
1862 – American Civil War Maryland Campaign: General Robert E. Lee takes the Army of Northern Virginia, and the war, into the North.
1865 – Bowie State College is established in Bowie, MD
1875 – Clinton Massacre, Clinton, Mississippi. Twenty to thirty Blacks killed.
1882 – Thomas Edison flips the switch to the first commercial electrical power plant in history, lighting one square mile of lower Manhattan. This is considered by many as the day that began the electrical age.
1886 – American Indian Wars: after almost 30 years of fighting, Apache leader Geronimo, with his remaining warriors, surrenders to General Nelson Miles in Arizona. 1888 – George Eastman registers the trademark Kodak and receives a patent for his camera that uses roll film.
1894 – Twelve thousand New York tailors strike over sweatshop conditions
1941 – World War II: a German submarine makes the first attack against a United States ship, the USS Greer.
1949 – The Peekskill Riots erupt after a Paul Robeson concert in Peekskill, New York.
1957 – American Civil Rights Movement: Little Rock Crisis – Orval Faubus, governor of Arkansas, calls out the National Guard to prevent African American students from enrolling in Central High School.
1957 – The Ford Motor Company introduces the Edsel.
1970 – Salvador Allende is elected President of Chile.
1972 – Mark Spitz becomes the first competitor to win seven medals at a single Olympic Games.
1977 – The Golden Dragon massacre takes place in San Francisco.
1989 – In Leipzig, East Germany, the first of weekly demonstration for the legalisation of opposition groups and democratic reforms takes place.
1991 – In what many believe was to become the longest strike in U.S. history, 600 Teamster-represented workers walk out at the Diamond Walnut processing plant in Stockton, Calif., after the company refused to restore a 30-percent pay cut they had earlier taken to help out the company. The two sides ultimately agreed to a new contract after 14 years
1996 – War on Drugs: Revolutionary Armed Forces of Colombia (FARC) attack a military base in Guaviare, starting three weeks of guerrilla warfare in which at least 130 Colombians are killed.
1998 – Google is founded by Larry Page and Sergey Brin, two students at Stanford University. 2007 – Three terrorists suspected to be a part of Al-Qaeda are arrested in Germany after allegedly planning attacks on both the Frankfurt International airport and US military installations.
BIRTHS
1896 – Antonin Artaud, French actor, director, and playwright (d. 1948)
1905 – Mary Renault, English-South African author (d. 1983)
1908 – Richard Wright, American author and poet (d. 1960)
1926 – Ivan Illich, Austrian priest and philosopher (d. 2002)
1958 – George Hurley, American drummer (Minutemen, Firehose, The Reactionaries, and Unknown Instructors)
1958 – Drew Pinsky, American radio and television host
1960 – Damon Wayans, American actor, director, producer, and screenwriter
1961 – Nick Blinko, English singer-songwriter and guitarist (Rudimentary Peni)
1969 – Sasha, Welsh DJ and producer (Sasha & John Digweed)
1981 – Beyoncé Knowles, American singer-songwriter, producer, dancer, and actress (Destiny's Child)
DEATHS
1965 – Albert Schweitzer, French-Gabonese physician, theologian, and missionary, Nobel Prize laureate (b. 1875)
2006 – Steve Irwin, Australian zoologist and television host (b. 1962)
Sources: The People History; This Day in Labor History; Wikipedia List of Historical Anniversaries; This Day in Women's History; This Day in African History;History.com; History Orb; Yenoba; Selected Black Facts; Phil Konstantin's North American Indian History; and This Day in Music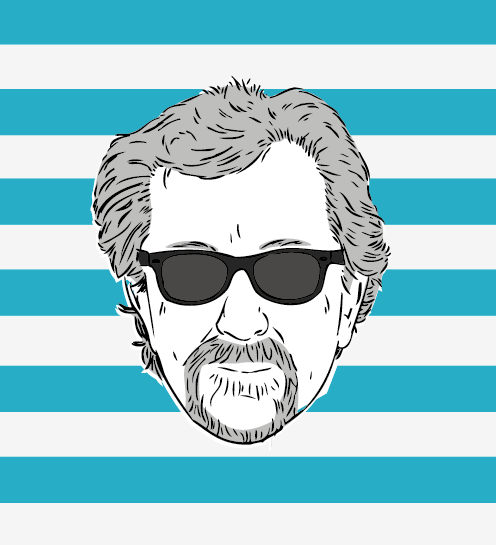 The Marc Steiner Show currently airs on The Real News Network. The show covers the topics that matter, engaging real voices, from Charm City to Cairo and beyond. Email us to share your comments with us.