Podcast: Play in new window | Download
Subscribe: RSS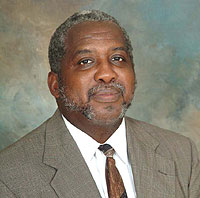 Welcome to the 2nd episode of our weekly series, On Delmarva.  Journey with us each week through the Delmarva peninsula to hear the stories of its residents and explore the issues that touch all of our lives.
We start off today with Kirkland Hall, immediate past President of the NAACP of Somerset County, Maryland.  He joins us to discuss the ongoing struggle for civil rights and equal opportunity in Somerset County.
Next, we speak with Jim Hatley, Professor of Philosophy at Salisbury University, about how starting a garden has helped him put down his own roots on the peninsula, after moving east from Montana.
Then, Congressman Frank Kratovil joins us to discuss the key issues facing the Eastern Shore, which makes up a large part of his district.
To close out this week's show, our correspondent Tom Horton shares some insight on one of Delmarva's often overlooked but defining characteristics, drainage ditches.