Podcast: Play in new window | Download
Subscribe: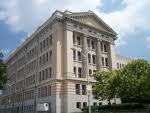 Yesterday some big education news was announced in Baltimore.  The city public schools and the Baltimore Teachers Union reached a
tentative contract agreement
that would upend many long-standing provisions, including the link between a teacher's pay and the number of years that he or she has taught in the system.  In order to go into effect, the contract must still be approved by the teachers union and the school board, but the proposal is already making waves in education circles around the country.  Baltimore is one of the first cities in the nation to try linking teachers' pay with performance rather than tenure, and the fact that the proposal is the result of cooperation between the union and school officials is even more unusual.  
Today we're joined by four city school teachers, who offer their thoughts on the contract.
Iris Kirsch is a fifth year teacher at Heritage High School
Matt Stern is a third year teacher in the Baltimore City School Department
Charles Dugger has taught in the public school system in Baltimore for over 40 years
Trinya Smith teaches grades 6 – 8 at ConneXions Community Leadership Academy